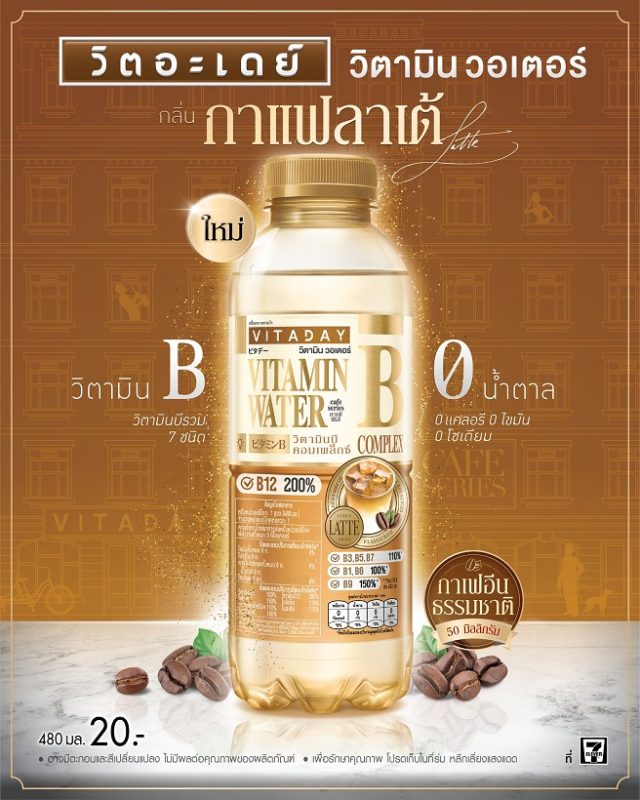 Thailand's General Beverage has added another flavour to its Vitaday Cafe Series with the launch of Vitaday Cafe Series Latte Flavoured Vitamin Water. The vitamin water contains vitamin B complex meeting the following Thai RDI:
Vitamin B12 – 200% RDI
Vitamin B9 – 150% RDI
Vitamin B3, B5 and B7 – 110% RDI
Vitamin B1 and B6 – 100% RDI
The vitamin B complex helps to reduce fatigue and improves the nervous system and brain function so that you feel fresher and more energetic.
The drink also comes with 50 milligrams of natural caffeine, which is equivalent to half a cup of coffee.
Vitaday Cafe Series Latte Flavoured Vitamin Water is a vitamin water for those who want coffee but is mindful of their caffeine intake. The drink offers natural caffeine with a moderate amount and contains vitamin B complex to improve mental alertness and brain function.