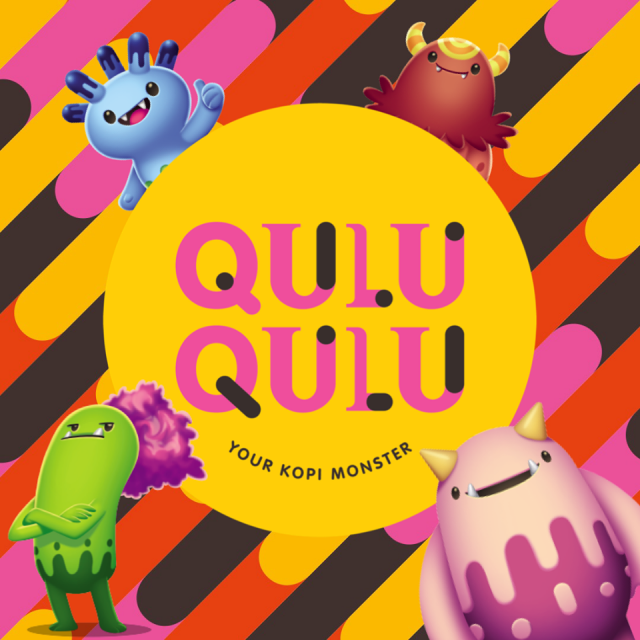 10 January 2020, KUALA LUMPUR – Just one sip of any of the delectably diverse beverages from Qulu Qulu will have you turning into a Kopi Monster that's craving for more! The home-grown kopi-based lifestyle beverage brand is set to put an exciting new swirl on the increasingly popular beverage market with their transformative twist on Malaysian kopi!
Stomping on to the market in 2019, Qulu Qulu blends traditionally dripped Kopi from the finest halal Nusantara Kopi beans with the most interesting local ingredients to deliver an affordable yet luxurious beverage drinking experience.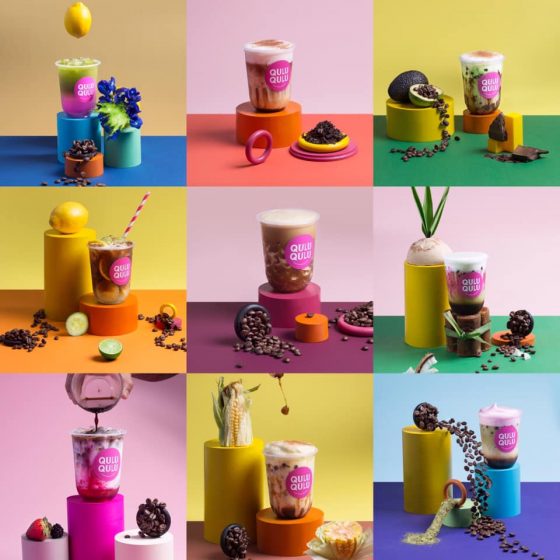 "We pride ourselves on being a strong Malaysian-brewed brand. We infuse the most unique local ingredients into our beverages giving it a truly unmatched flavour that will instantly win over your taste-buds," shared Zain Amri, Marketing Director and Co-Founder of Qulu Qulu. "From gula melaka to ginger and even corn – there's an undeniable hint of Malaysia in every item on our menu."
Set on engaging the nation's biggest demographic – urban millennials, John Jong and Zain Amri, founders of Qulu Qulu, were inspired and motivated by the boba craze that had thousands of Malaysians queueing up for hours for the sweet drink.
The demand was clear but John and Zain were determined to stand-out in the ocean of sweet tea and pearls. Thus the Kopi Monster, Qulu Qulu, was born – taking root in Malaysian culture and blooming from the delicious coffee bean, innovating the beverage lifestyle market with a refreshing take on coffee.
"We looked around and saw the same thing being sold everywhere," Zain shared. "Malaysia has so many amazing ingredients that has not seen the limelight. So we thought – why not ride on the strong market demand for beverages, with an original and quintessentially Malaysian twist to it. Qulu Qulu is all of that and more."
"We also hope to take Qulu Qulu to greater heights by inspiring Malaysians to become entrepreneurs," he added. "We welcome all franchising opportunities for more Malaysians to explore the business world with their own Qulu Qulu stop. We are truly proud of what we have accomplished and can't wait to unleash the Kopi Monster and share the great taste of Qulu Qulu with all Malaysians," he concluded.
Some of the tantalising flavours you can look forward to during your next visit to Qulu Qulu include Cornella: a delicious combination of corn and caramel, Haliya: a unique mix of kopi, ginger, and gula melaka, or even Chokado, which unites the deliciousness of avocado and chocolate. For a lighter, fizzier sensation, Qulu Qulu also has Lemona, a refreshing combination of kopi, lemon, cucumber and soda. Besides that, keep an eye out for a special Chinese New Year-inspired brew this January featuring Mandarin Oranges!
Qulu Qulu has opened three outlets in Dataran Cascades, Kota Damansara; MyTown Shopping Centre, Kuala Lumpur, and most recently landed in Toppen Shopping Centre, Johor Bahru. For more information, please visit www.quluqulu.com, or visit their Facebook and Instagram pages at www.facebook.com/MYquluqulu and www.instagram.com/myquluqulu.