Qulu Qulu, the home-grown kopi-based lifestyle beverage brand in Malaysia, plans to open 30 new outlets in 2020 and expand overseas, said Zain Amri, Marketing Director and Co-Founder of Qulu Qulu. Qulu Qulu offers affordable yet luxurious kopi or coffee-based lifestyle beverages priced between RM 6.90 and RM 10.90. Qulu Qulu only uses Sarawak grown coffee beans.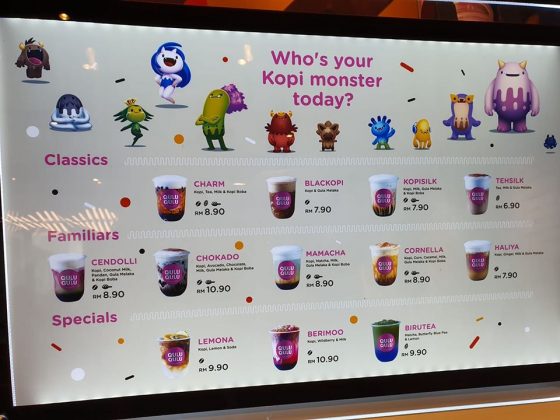 Expansion plans
In Malaysia, Qulu Qulu plans is to have 80-90 stores. This figure excludes future overseas stores, which the coffee chain plans to have probably starting with Indonesia or the Philippines. The drinks that will be served at foreign outlets will be localised for the domestic market, said Zain.
For the outlet expansion in Malaysia, Qulu Qulu's goal is only to own maximum 15 outlets with the rest comprising franchised stores, said Zain. The directly-owned outlets would be the ones with the highest traffic, therefore requiring more direct management and supervision, explained Zain.
Investment cost and fees
The minimum investment is RM 160,000 for the license, built-up and all the way to hand over for an outlet inside the mall like the one at Dataran Cascades in Kota Damansara. The investment may be smaller if it is outside mall or higher if it is located in a high-end mall.
There is no annual fee but Qulu Qulu will charge 2% for marketing and 2% for royalty fee. The license has to be renewed every three years.
Moving towards IPO
Qulu Qulu is heading towards C round in terms of fund raising and aims to list on the stock exchange in two years' time, said Zain.
Most popular flavours
The most popular flavour in the Classic series is Charm (RM 8.90) comprising coffee, tea, milk and coffee boba. In the Familiars category, the popular flavour is Cendolli made from coffee, coconut milk, pandan, gula melaka, and coffee boba. Lemona, which consists of coffee, lemon and soda, is the most popular in the Specials category.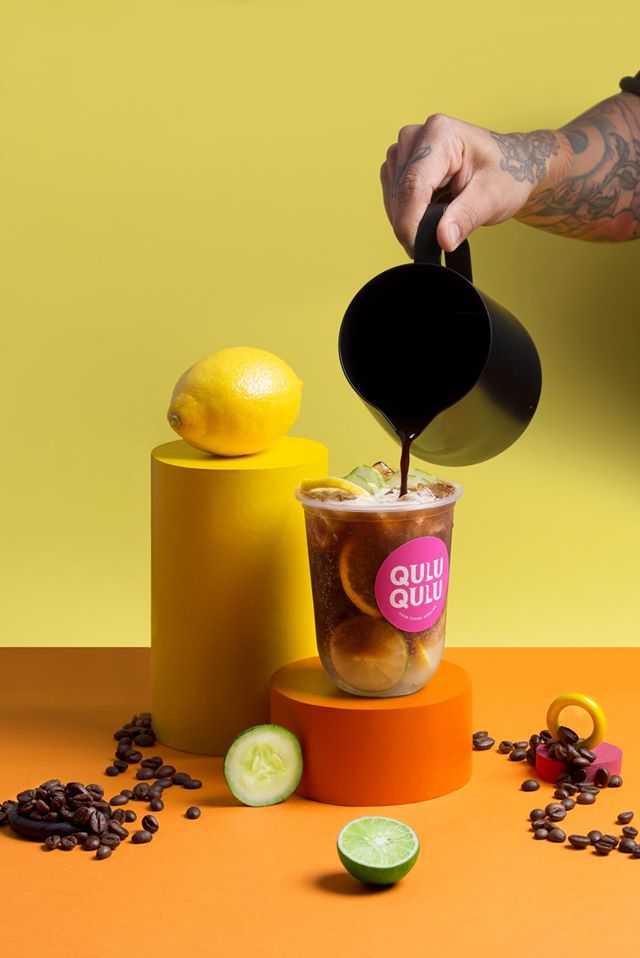 Qulu Qulu is adding boba or soda into its coffee to demonstrate that 'kopi kampung' or 'local coffee' can appeal to young consumers. Being experimental and fast in bringing out new flavours make Qulu Qulu's offerings unique.
The coffee chain has plans to incorporate local desserts into its coffee.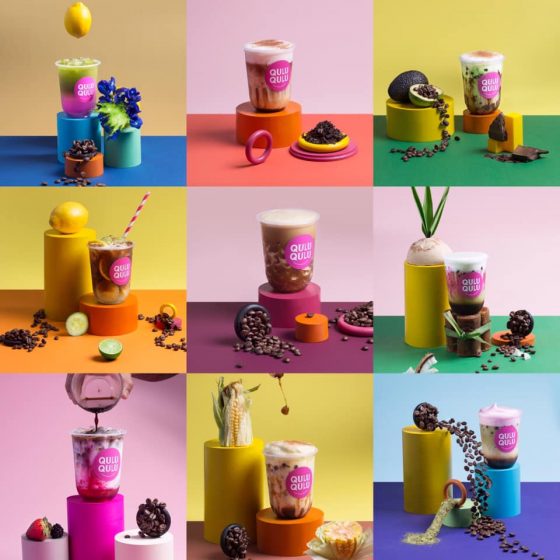 Expanding SKUs
Apart from beverages, Qulu Qulu aims to start selling cheese toast but with a local twist by adding serunding (beef floss) and sambal ikan bilis (spicy anchovies), said Zain. The coffee chain will come up with ice cream, while exploring pre-packed keropok (deep fried crackers), which may be sold online or inside the store.
Having food as part of the SKU is important as there is a limited amount of coffee a person can consume a day. However, drink still commands the highest margin, added Zain.
Beyond food, Qulu Qulu is working on fashion wears like caps, hoodies jeans, accessories, t-shirt and other merchandise. The coffee chain is looking at collaborating with other partners for the fashion range including a tie-up with local brand Tarik Jeans for jeans wear. The idea is to turn this into a street art brand where the merchandise is limited in number.
Tap into plant-based
Qulu Qulu does have plans to try plant-based alternatives and incorporate more organic ingredients like wheat grass. However, the coffee chain does not want to start with these concepts now as they are still too niche for a new player like Qulu Qulu, which is still working to get consumers familiar with the brand.
Healthy coffee and customisation
Qulu Qulu uses no more than 3 teaspoons of gula melaka (palm sugar) in each drink. However, the coffee chain does not recommend going sugarless as kopi kampung is inherently bitter. The palm sugar is there to balance out the bitterness.
For an extra RM 1, Qulu Qulu allows consumers to get an extra shot of coffee into their drink.
Online delivery from March 2020
Qulu Qulu will make available delivery via GrabFood from March 2020. There is a plan to offer corporate packages comprising coffee and food for delivery through GrabFood.
Qulu Qulu are available at the following locations:
A-1-8, Dataran Cascades, Jalan PJU 5/1, Kota Damansara
Toppen Shopping Centre Johor Bahru
MyTown Shopping Centre in Cheras, Kuala Lumpur