Arla Organic Milk is now available in Malaysia. This organic milk from Arla, the world's largest organic milk producer, is lactose-free and contains calcium to support development of strong bone and teeth. The protein helps in tissue building and growth.
The cows that produce the 100% pure organic milk are free range, which means they spend a lot of time outdoors to graze on lush organic green fields with clean fresh air.
The 100% European certified organic free range milk from Denmark is halal compliant and is free from antibiotics, pesticides, hormones and preservatives.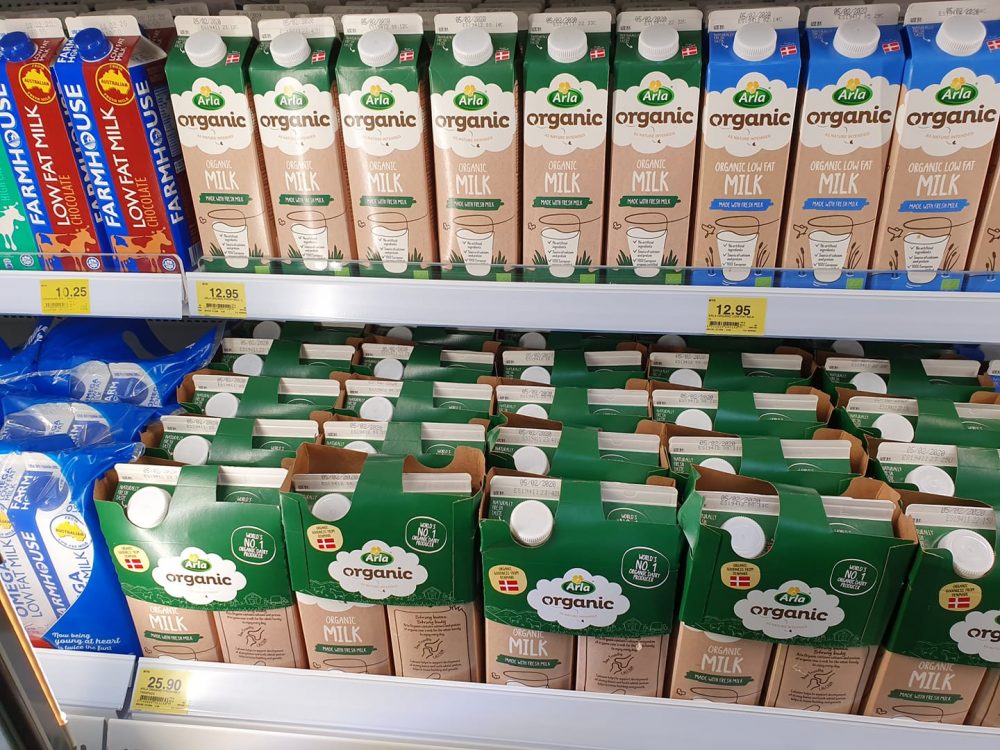 In Malaysia, Arla Organic is imported by Lam Soon Edible Oils Sdn Bhd and is also available in low fat. The fresh milk has to be stored at 2-5°C. At Giant Supermarket, the price for 1 litre is RM 12.95 and twin pack is RM 25.90. Arla Organic was earlier launched in Singapore in 2018.
In the Philippines, Arla Foods has made available Arla Organic Powdered Milk in 1L, 2L, 4L and 6L pack sizes. In Indonesia, Arla Indofoods, the joint venture between Indonesia's PT Indofood CBP Sukses Makmur Tbk and Denmark's Arla Foods, has introduced for the first time Indonesia's first organic growing up milk. Puregrow Organic is high in protein, calcium, iron, vitamin A, C and D. Other ingredients include omega 3 and 6, FOS, GOS and dietary fibre with no added sugar. Puregrow Organic is designed for children aged 1 to 3.