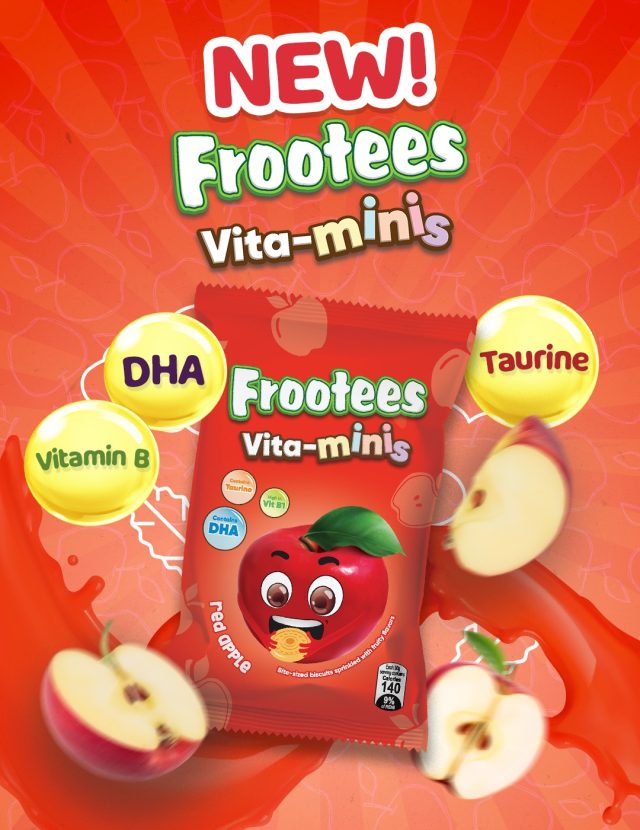 Republic Biscuit Corporation (Rebisco) from the Philippines has launched Frootees VITA-Minis. The existing Frootees is high in vitamin C and zinc, which helps kids have a sharper mind and improved body defense against harmful elements.
The new Frootees VITA-Minis are bite-sized cookies. Each pack contains vitamin B for nerves & muscles, DHA & taurine that are all been proven to help in your child's growth and brain development.
Frootees VITA-Minis tap into ingredients such as DHA and taurine commonly found in infant formula that parents associate as good for the growing up needs of their young child.