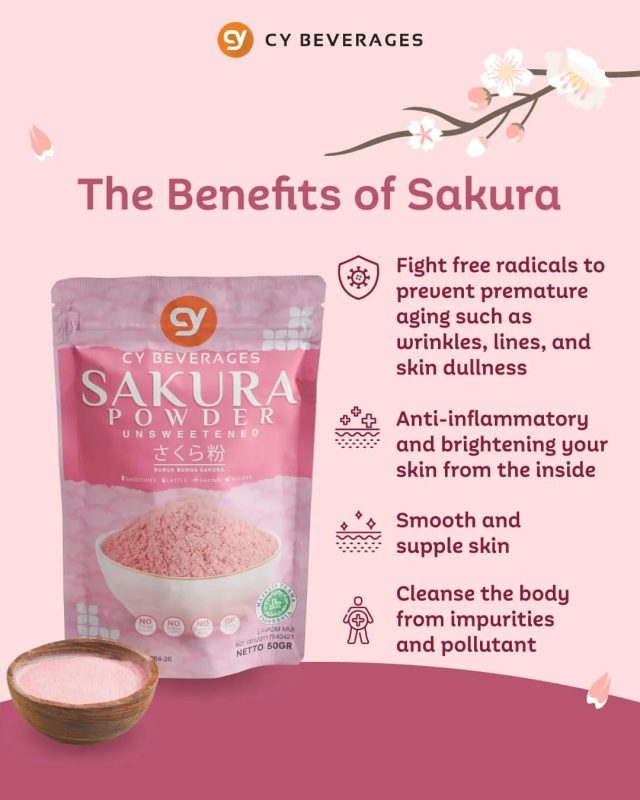 CY Beverages, the powdered beverage manufacturer based in Jakarta, Indonesia, has recently unveiled its unsweetened sakura powder. Consumers can use the new product CY Sakura Powder can add a sakura taste in their smoothies, lattes, baking and recipes. The sakura flower powder is free from artificial flavours, artificial colours, preservatives and gluten.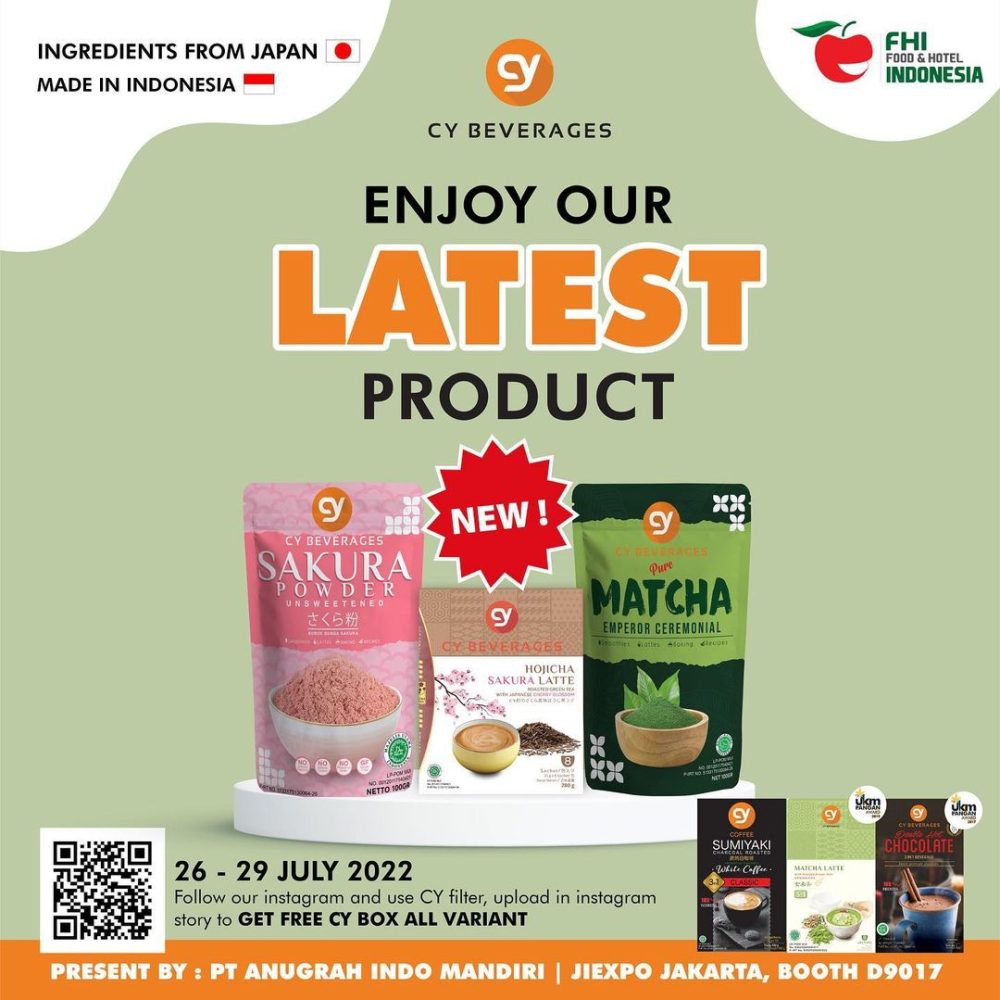 CY Beverages has added the sakura powder into its latest Hojicha Sakura Latte, which is roasted green tea with Japanese cherry blossom.
Matcha Emperor Ceremonial, a 100% pure high grade matcha green tea, is another product by CY Beverages. This matcha powder has a very fine powder and has high levels of antioxidants, vitamins and minerals. Matcha Emperor Ceremonial is very suitable for application in smoothies, lattes, baking and recipes.
Here are the prices of CY Beverages' matcha products and their main characteristics (100g):
CY Pure Matcha Emperor Ceremonial (IDR 125,000)
CY Pure Matcha Ceremonial Super Green (IDR 84,000)
CY Pure Matcha (IDR 72,000)
CY Pure Baking Green Tea (IDR 62,000)