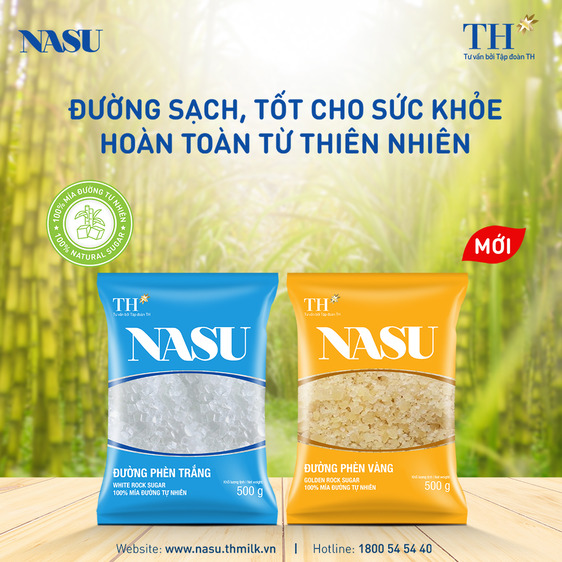 Vietnam's TH Group has recently launched NASU Natural Sugar range comprising Yellow Rock Sugar and White Rock Sugar. The natural sugar is grown in Nghệ An province using natural sugarcane. Nghệ An is located in north-central Vietnam bordering Laos and the Gulf of Tonkin.
TH Milk Food Joint Stock Company bought the Nghe An Tate & Lyle sugar company from the UK's Tate & Lyle PLC in 2011. The bagasse from the sugar plantation is used by the company as stockfeed for the dairy cows.
TH has a mission to bring fresh, truly natural products to the Vietnamese consumers.