20 categories of winners honoured at RAS Epicurean Star Award 2022
November 24, 2022 Singapore – This evening, the RAS Epicurean Star Award 2022 gave due recognition to the outstanding accomplishments by individuals and establishments from Singapore's F&B industry. The industry faced many challenges during the pandemic, and was at the forefront of the news for the difficulties it faced with regards to rental, energy, supply chain and manpower.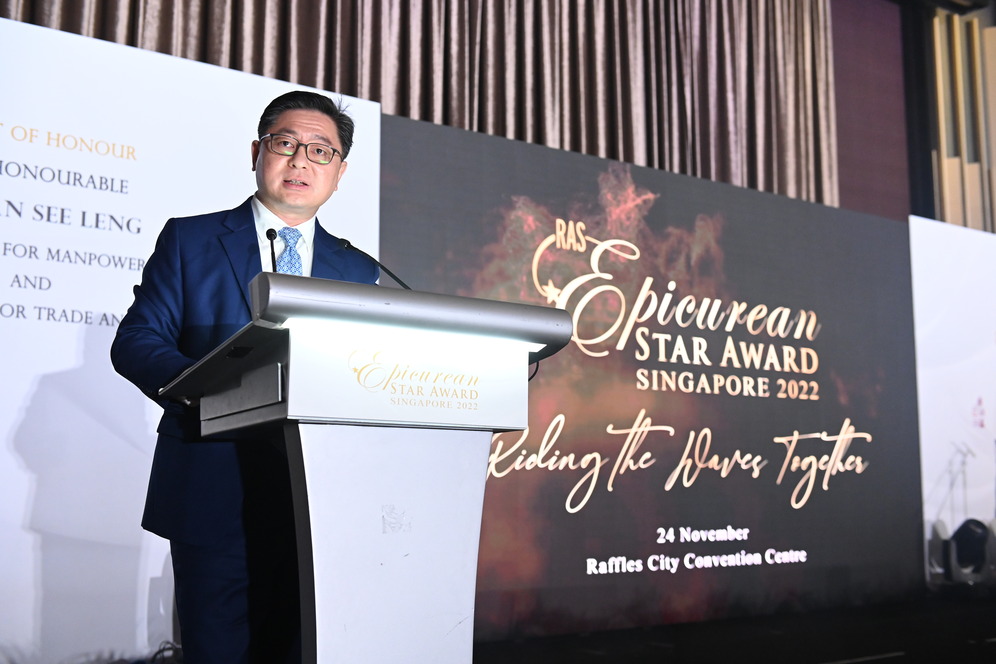 The event gathered members and leaders of the industry to celebrate its hardworking, loyal and talented workforce by bringing back the prestigious RAS Epicurean Star Award as an in-person event at the Raffles City Convention Centre.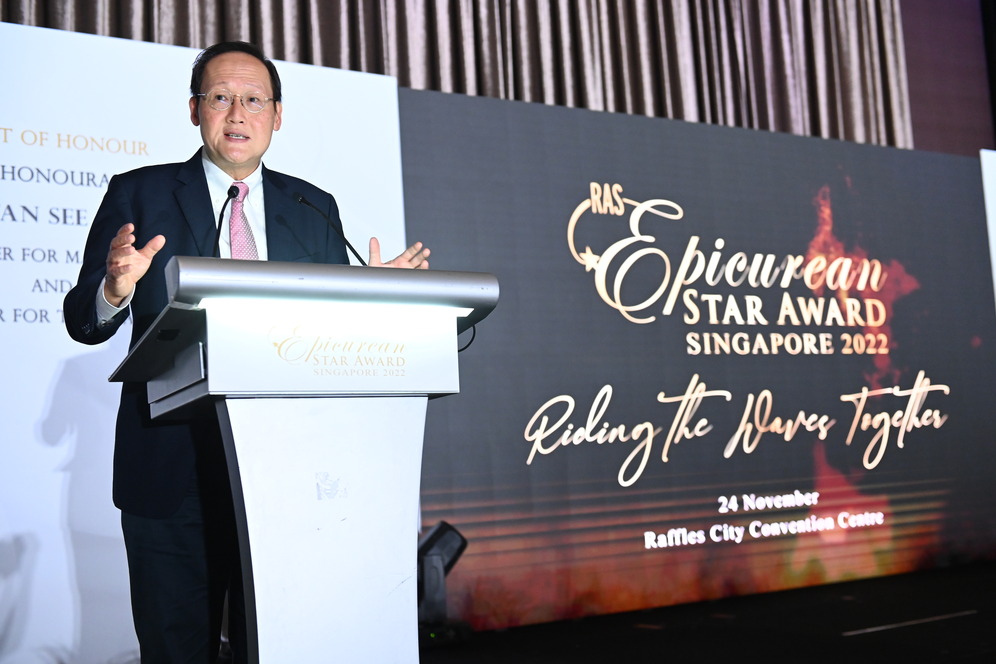 Organised by the Restaurant Association of Singapore (RAS), the collective voice for the F&B industry, the 27th edition of the Award was graced by Guest-of-Honour Dr Tan See Leng, Minister for Manpower & Second Minister for Trade and Industry.
The RAS Epicurean Star Award is a highly anticipated celebration devoted to recognising strong, innovative and exciting F&B brands and concepts, and the people behind it. This year, the Award lauded the indomitable spirit and the unflinching 'can-do' attitude of everyone in the F&B industry – the service staff, restaurateurs, chefs, and many more who braved through adversities and challenges during the pandemic years.
A total of 20 awards by categories under the RAS Epicurean Star Award 2022 were presented to winners selected by a panel of judges from more than 100 nominations received from the F&B industry.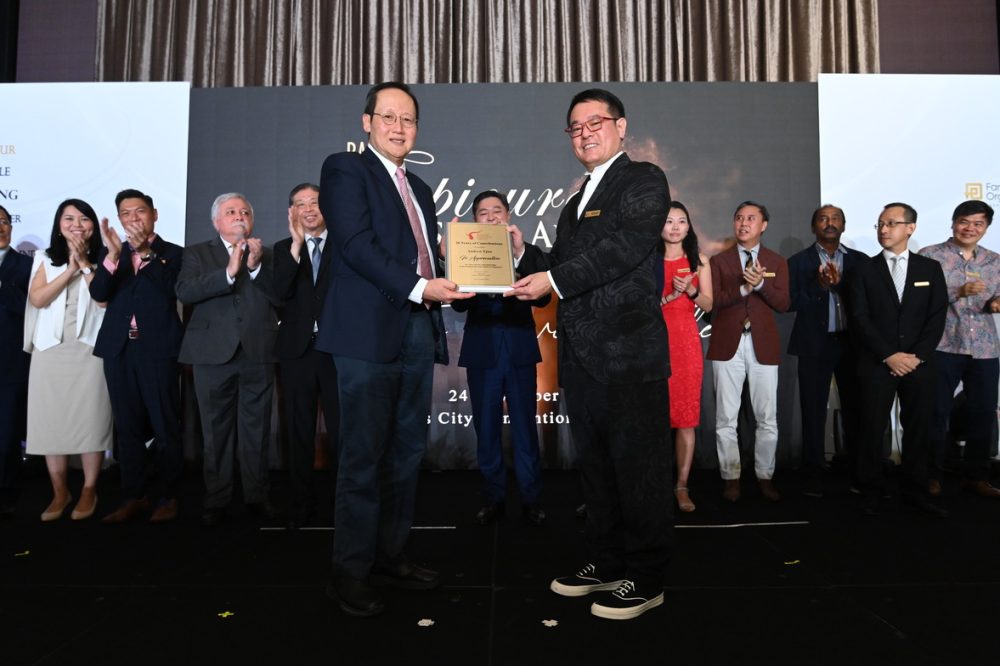 The Award includes highly coveted categories such as best fine-dining, casual and chain Western, Chinese, Japanese, and Halal restaurants. Other categories included best café, best gastro bar, best hotpot, best vegetarian, best Mediterranean, best buffet, best seafood, as well as best chain and fusion establishments.
The evening also cast the spotlight on two other awards, the Workforce Resilience Award by WSG and the Excellent Service Awards (EXSA) 2022. The Workforce Resilience Award was presented by Guest-of-Honour Dr Tan. The six EXSA 2022 Superstar Finalists were announced at the gala dinner and cited for their outstanding work in their service positions and for having gone beyond the call of their duties to deliver exceptional service and to create memorable experiences for their customers. The ultimate Superstar will be announced in a ceremony on December 8, 2022.
Best Asian Restaurant (Casual Dining): Peace Japanese Cuisine
Best Cafe: Bee's Knees at the Garage
Best Hotpot Restaurant: Beauty In The Pot and Yanxi Dim Sum & Hotpot
Best Mediterranean Restaurant: Kazbar
Best BBQ Restaurant: Griglia Open Fire Italian Kitchen
Best Vegetarian Restaurant: LingZhi Vegetarian
Best Seafood Restaurant: Clan 7™
Best Buffet: Lai Huat Signatures
Best Japanese Restaurant (Casual Dining): Sake Labo
Best Japanese Restaurant (Fine Dining): TAKAYAMA
Best Chinese Restaurant (Casual Dining): TungLok Signatures
Best Chinese Restaurant (Fine Dining): Tóng Lè Private Dining
Best Chain Restaurant: Putien
Best Gastro Bar: Kazbar
Best Fusion Restaurant: FLNT
Best Halal Restaurant (Casual Dining): Monster Planet
Best Halal Restaurant (Fine Dining): Elfuego® by COLLIN'S®
Best Western Restaurant (Casual Dining): L'Angelus
Best Western Restaurant (Fine Dining): Bedrock Origin
People's Choice Award: Shabestan, Finest Persian Restaurant
EXSA 2022 Superstar Finalists