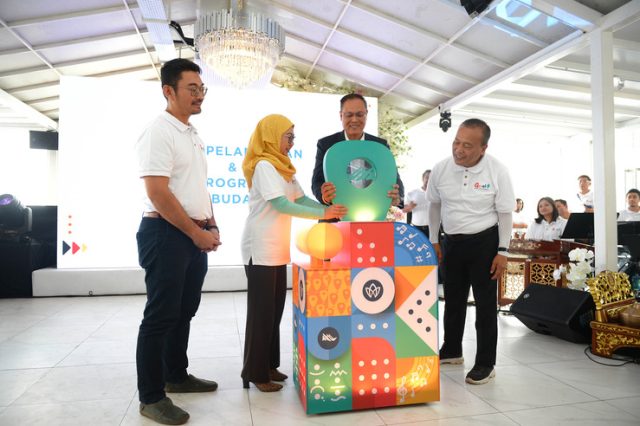 21 Februari 2023 – Kementerian Pelancongan, Seni dan Budaya (MOTAC) melalui agensinya, Istana Budaya hari ini telah melancarkan Program 2023 yang dirasmikan oleh YBrs. Encik Mohd Yusri Bin Mohd Yusoff, Timbalan Ketua Setiausaha (Kebudayaan), MOTAC sebagai wakil kepada YB Dato Sri Tiong King Sing, Menteri Pelancongan, Seni dan Budaya.
Beliau di dalam ucapannya menyatakan MOTAC bukan sahaja menekankan kegiatan pelancongan, malah memberi fokus yang sama terhadap kegiatan kesenian dan kebudayaan yang juga secara tidak langsung merupakan khazanah penting kepada
negara. Kementerian ini akan terus mengekalkan keunikan dan keistimewaan negara
Malaysia sebagai sebuah negara yang kaya dengan kepelbagaian budaya, seni dan
warisan.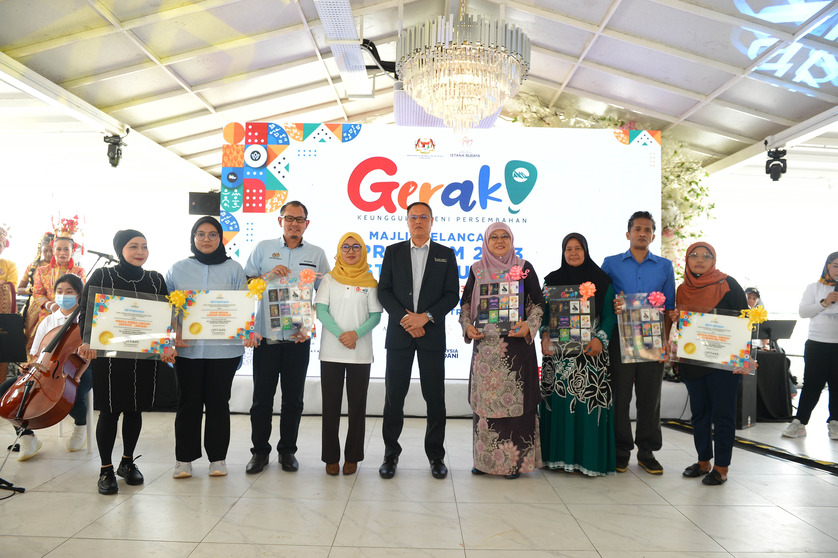 Istana Budaya pada tahun ini akan membuka tirai dengan program pementasan Konsert
DiRaja, Kementerian Pendidikan Malaysia. Ini diikuti dengan Konsert Sanam Band,
Tayangan Filem Cereka "IMAM", Konsert Klasik Menampilkan Pemain Solo Itali
Domenico Nordio, Teater Tradisional Mak Yong (Anak Raja Gondang) dan Flourishes
'23: Seri Puteri Symphonic Winds Royal Concer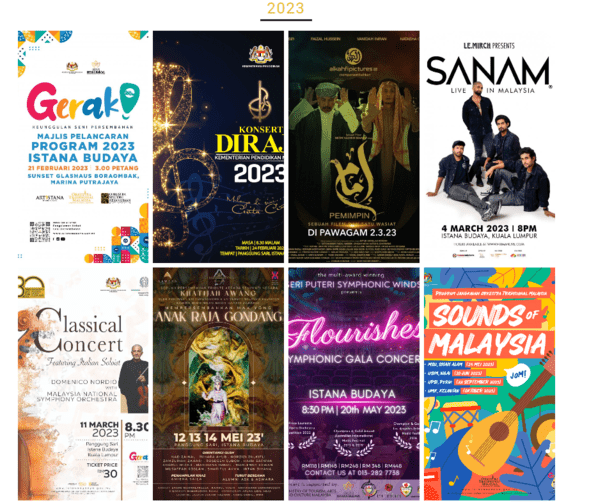 Dalam majlis yang sama, Istana Budaya turut melancarkan kempen Gerak yang
bertujuan untuk menyemarakkan kecintaan masyarakat terhadap kesenian negara. Pada
tahun ini, Istana Budaya akan membawa persembahan-persembahan istimewa yang
berkonsepkan program jelajah ke serata tanah air. Pelbagai program menarik akan
dipersembahkan di beberapa lokasi luar yang strategik agar para peminat dapat merasai
pengalaman seni pentas yang sebenar. Antara program yang telah disusun untuk kempen Gerak ini adalah Program Jangkauan Orkestra Tradisional Malaysia: Sounds of
Malaysia, Siri Jelajah IB Sulur Nakasari, NSO Lambang Sari Series 2023, IB In The Park,
Konsert Mega Kembara Muzik Tradisional dan Echoes of Bronze, ASEAN.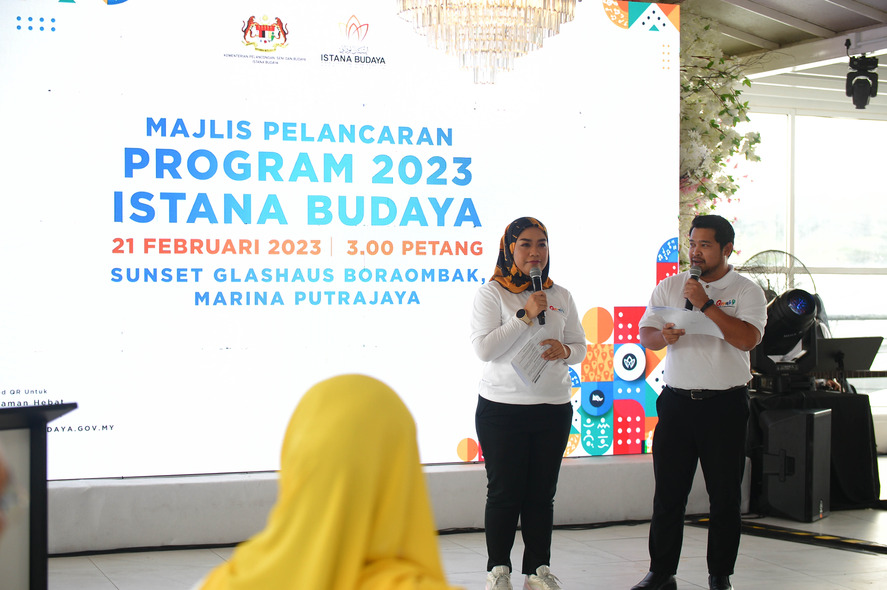 Pada tahun 2022, sebanyak 15 buah program dan 39 pementasan telah dipertontonkan
dengan jayanya kepada khalayak. Jumlah keseluruhan penonton adalah seramai 29,405
dengan hasil kutipan jualan tiket sebanyak RM6.144 juta. Manakala, bagi nilai publisiti
Istana Budaya pula telah berjaya mencecah sebanyak RM52 juta.
Sebelum ini, Istana Budaya telah berjaya mengharumkan nama negara di peringkat
antarabangsa menerusi penglibatan Orkestra Tradisional Malaysia (OTM) dan Artistana
dalam beberapa program kesenian dan kebudayaan yang diadakan di negara-negara
luar seperti Korea, India dan Viet Nam. Antara pencapaian yang diraih adalah penerbitan
video muzik Asia Traditional Orchestra (ATO) di Gwangju, Korea, Festival Muzik ASEANIndia di New Delhi, India dan Festival Muzik ASEAN-Viet Nam di Hoi An, Viet Nam.
Malaysia turut menerima pengiktirafan daripada Persatuan Pemuzik Viet Nam sebagai
"The Excellent Orchestra Malaysia Ghazal Istana Budaya" dan "Merit of Authentic
Tradition for Malaysia Ghazal Istana Budaya".
Sementara itu, YBrs. Puan Zubaidah Mukhtar, Ketua Pengarah Istana Budaya berkata,
Istana Budaya akan dilihat sebagai seni persembahan pentas yang bergerak secara
proaktif dan inovatif dalam mencerminkan budaya dan seni tempatan kepada orang
ramai. Istana Budaya juga akan terus konsisten dan bersungguh-sungguh membawa
pementasan berkualiti di samping meningkatkan tahap kecintaan masyarakat terhadap
seni dan budaya.
"Tahun 2023 ini diharap dapat mempergiatkan lagi pembangunan kecemerlangan artistik
dalam seni persembahan pentas dengan mengadakan pelbagai corak persembahan
selaras mengikut kehendak semasa, dalam dan luar negara. Setiap program yang
dirancang secara teliti sepanjang tahun ini dilihat akan memberi impak kepada kepelbagaian budaya di Malaysia dengan menerapkan konsep Malaysia Madani,"
tambah YBrs. Puan Zubaidah Mukhtar.