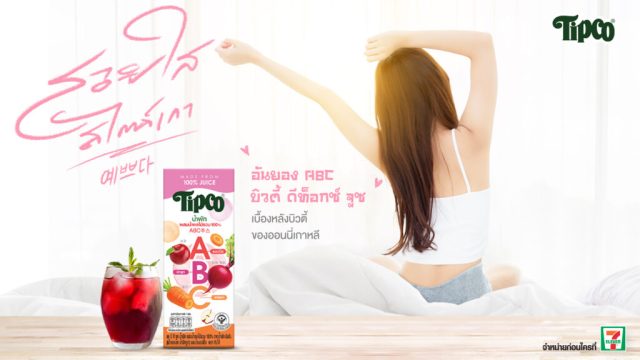 Thailand's juice company Tipco has introduced Tipco ABC Juice featuring the popular beauty recipes of Korean women. The new 100% juice drink taps into the K-food trend. Consumers can improve their skin complexion by drinking Tipco ABC Juice made from three superfoods popular in South Korea namely apple, beetroot and carrot.
A – Apples are rich in dietary fiber. Help the stomach and aid in excretion
B – Beetroot is rich in antioxidants and substances that help blood vessels to expand, making the skin shine bright
C – Carrots are a great source of important nutrients including beta-carotene, fiber, vitamin K, potassium and antioxidants.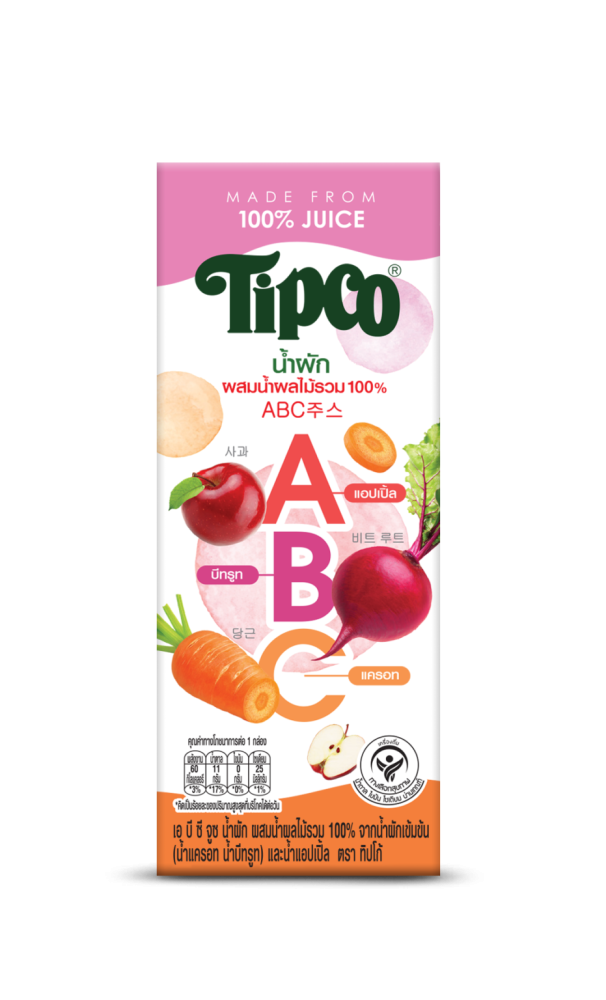 Tipco ABC Juice (180ml) comes with the healtheir choice logo. It is available at 7-Eleven for a price of THB 18.