Spritzer, Malaysia's top mineral water producer, has revamped its BonRica Fibre drink designed for optimal intestinal functions into BonRica Fibre Day. A bottle of BonRica Fibre Day Yogurt (350ml) provides 38% of the daily need for phosphorus, 12% for magnesium and 18% for potassium. The other flavour in the range is passion fruit.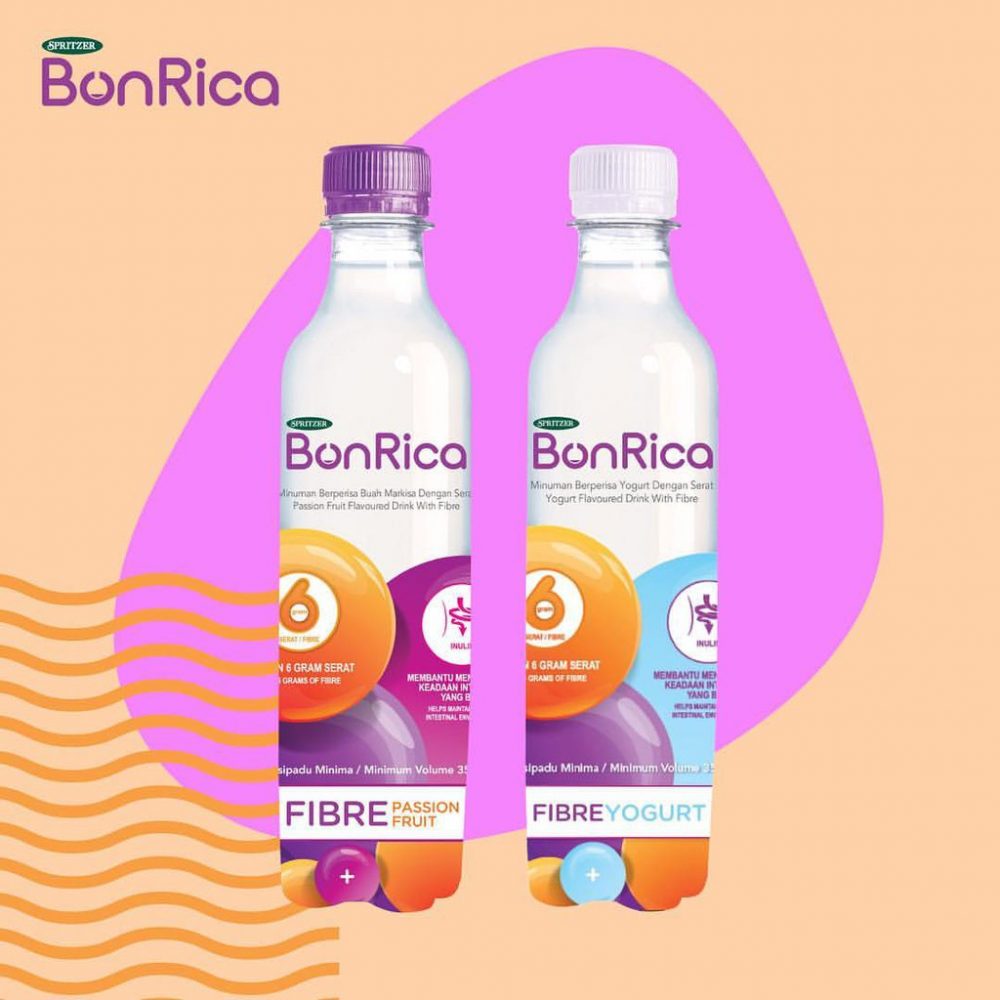 BonRica's previous packaging design emphasizes the fibre content with the 6g of fibre message clearly communicated on pack. The redesigned packaging now stresses the word "Fibre Day", which probably implies the need for a daily boost of fibre. Also included on pack are cues for digestive health including the graphic of the intestine.
Spritzer has also extended the BonRica sub-brand into electrolyte or sports drink. The new BonRica Hydrate Day contains electrolyte to rehydrate and restore lost fluids. The two flavours are orange and lemon-lime. The total sugar is 4g/100ml with sugar and stevia as the sweeteners.