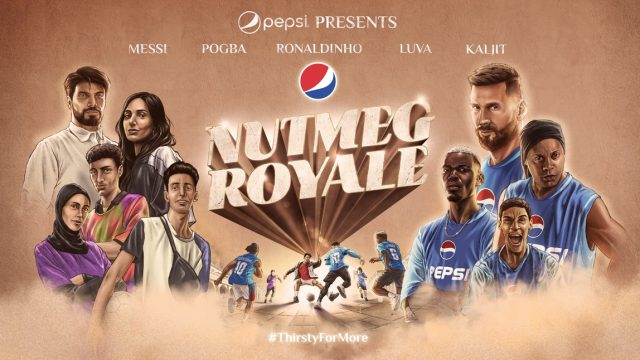 PEPSI BRINGS ON THE FOOTBALL FEVER TO MALAYSIANS WITH AN ALL-STAR LINEUP UNDER PEPSI'S INTERNATIONAL CAMPAIGN 'THIRSTY FOR MORE' 
KUALA LUMPUR, NOVEMBER 29, 2022 – #THIRSTYFORMORE – Pepsi has dropped its most exciting football film to date, 'Nutmeg Royale'. Centred around the beautiful game's craftiest move, the carbonated-drink giant has tapped into its incomparable and proven ability to seamlessly bring the worlds of football culture and entertainment together to deliver an action-packed, star-studded campaign under its new international tagline 'Thirsty For More'.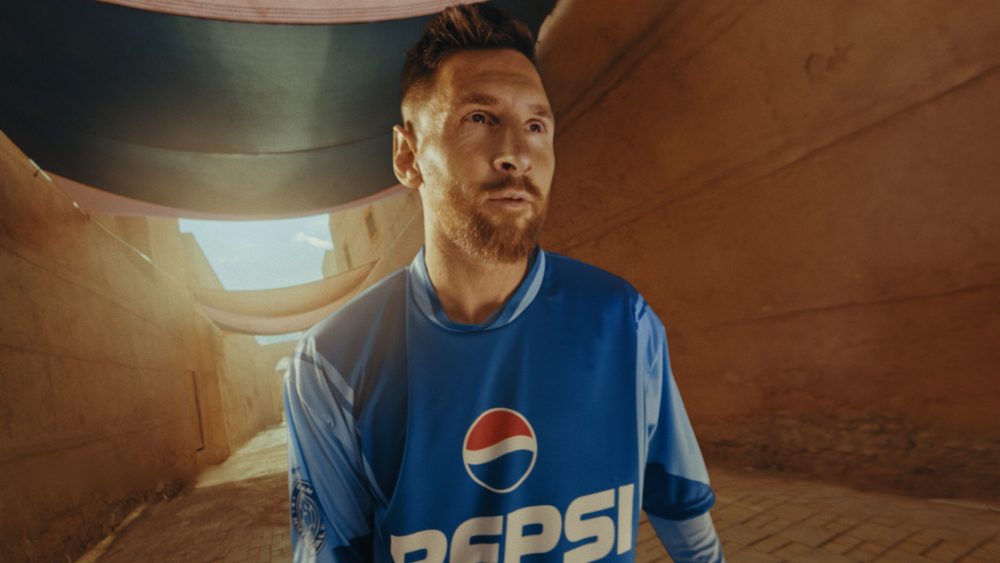 Leading with an epic hero film, fans can see the world's all-time football great and seven-time Ballon D'Or winner – Leo Messi – alongside iconic players – Paul Pogba and Ronaldinho – take part in their toughest match to date. Outwitting each other, as well as unsuspecting locals alike, the elite football stars battle it out in a sensationally entertaining nutmeg tournament. The fast-paced action movie-style ad is packed with cameos, trick shots and Pepsi's signature humour. As part of its new international tagline 'Thirsty for More' Pepsi is championing the ambition of 'Generation Thirsty' – a tribe of individuals with a curious mindset – by shining a light on the next generation of amazing talent.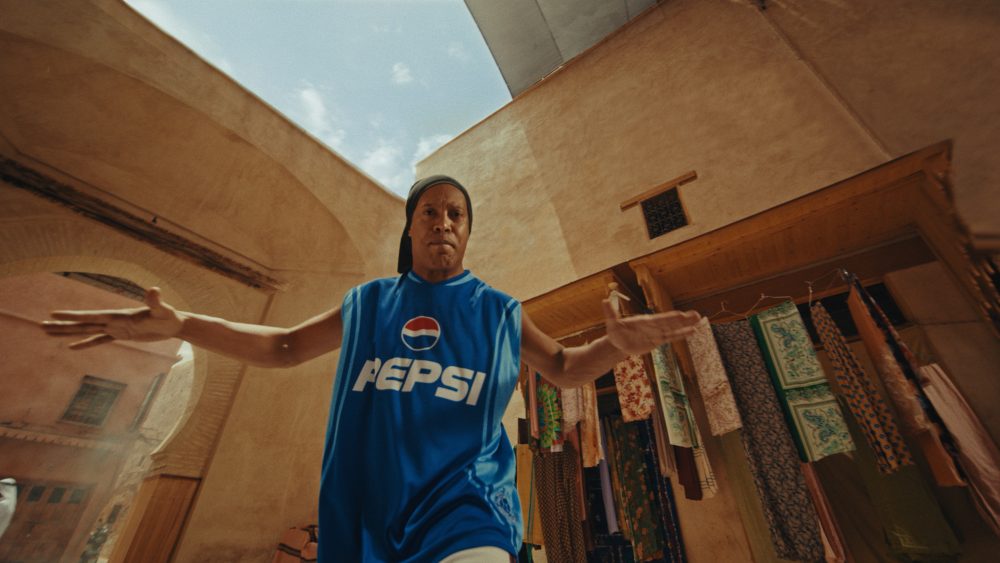 Nutmeg Royale: Where everything and everyone is a target
A trick reserved for the risk-takers who are thirsty for the rush of the game, the nutmeg requires confidence, skill and impeccable timing. It's more than just a move on the pitch, it's a mindset.
"It's great to be back working with Pepsi and creating entertaining football moments for fans. I had a lot of fun shooting this campaign – it's highly energetic and allowed me to showcase one of my favourite football skills – the nutmeg," said Leo Messi. 
Speaking on the new campaign, PepsiCo Marketing Director, Mikey Rosales said the company is thrilled to share the 'Nutmeg Royale' football film with football lovers of Malaysia, which represents the essence of Pepsi's spirit of having fun.  "When the campaign was decided on, the nutmeg was the perfect move to showcase as a move to symbolise 'fun', because it is for the quick-witted, the ambitious, and fun-lovers that are thirsty for the thrill of the game." Adding on to the statement is PepsiCo's Beverage Marketing Lead, Jen Lee said that ensuring customers' enjoyment of a moment with the beverage stands at the core of the company. "With that idea of enjoyment while showcasing the fighting spirit, now consumers can also get hyped up through the film."
Football-loving Malaysians can also join in the Nutmeg fun by joining the #PepsiNutmegMY TikTok duet challenge with Leo Messi at @pepsimalaysia on TikTok. 
Stay tuned for more exciting drops and digital content from Pepsi in the coming weeks that you will not want to miss! Fans can join the conversation online by following #THIRSTYFORMORE, #PepsiNutmegRoyale and @PepsiMY.