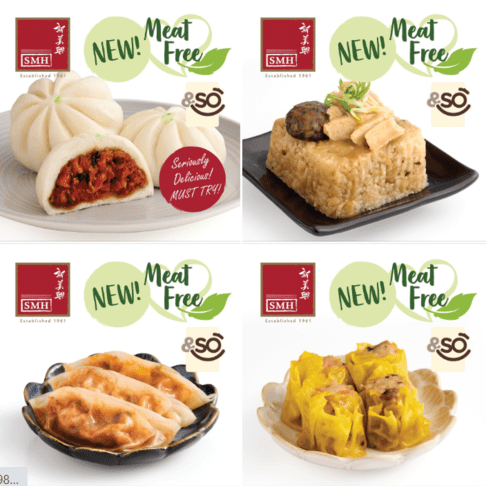 Singapore-based dim sum provider Sin Mui Heng Food Industries (SMH Food) has recently unveiled Meat Free creations with &SO's unique blend of plant protein and Quorn's mycoprotein. Thew Meat Free range includes:
Meat-Free Smoked BBQ Pau
Meat-Free Sweet Spicy Gyoza
Meat-Free Shiitake Siew Mai
Meat-Free Mushroom Loh Mai Kai
SMH Food has also officially opened its Bedok Food City factory on Dec 14, 2022. The company is set to automate 80% of its processes by 2023. The rate of production has risen to 100 pieces of dim sum per minute per machine, up from 50-60 pieces previously.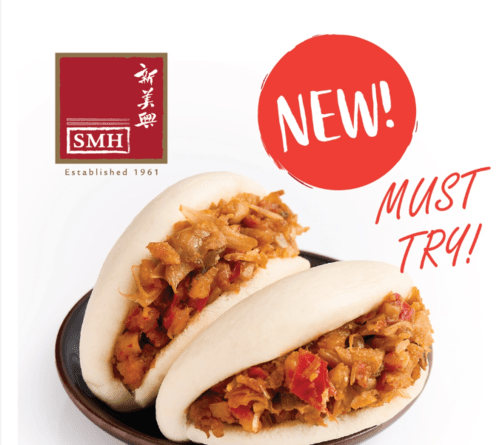 The company has unveiled new products including Jackfruit Pocket Pau, which is a succulent seasoned pulled jackfruit with bell peppers, sandwiched in pillowy pau skin.
*Mycoprotein is derived from a naturally occuring fungus through the process of fermentation. It is highly nutritious, high in fibre, yet low in fat and caloric content. This makes it the ideal food source for a healthy, meat-free or flexitarian diet.
Click here to purchase SMH including its meat free range on Shopee Singapore.