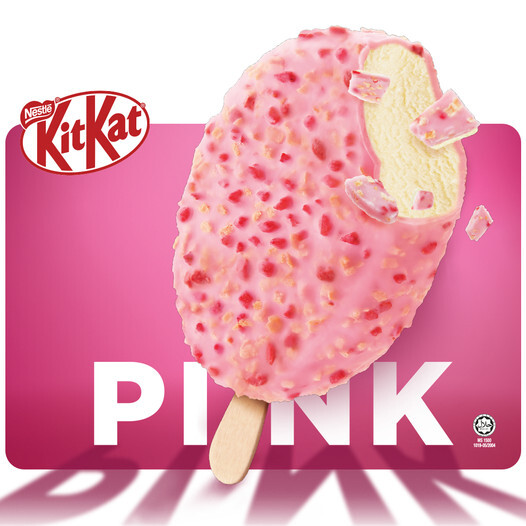 Nestlé Malaysia is celebrating the auspicious Chinese New Year with KitKat Pink. The all new KitKat Pink is a flavored ice cream covered in chocolate strawberry cheesecake, topped with strawberry pieces & crispy KitKat wafers.
Pink can be the new red, a colour traditionally associate with Chinese New Year. The colour pink has the added advantage of having a greater appeal to the younger demographic. Perhaps brands can consider pink when promoting treats for Chinese New Year in the future.
Nestle KitKat Pink comes in a paper-based packaging in line with Nestlé's commitment to sustainability.