Very Dairy is a new animal-free dairy launched recently in Singapore by US-based food tech company Perfect Day. Very Dairy is made using the world's first animal-free whey protein developed from percision fermentation technology.
The animal-free dairy is said to perform and taste like conventional dairy minus the lactose.
Coolhaus, acquired by Perfect Day in Dec 2021, launched its creamy and indulgent animal-free ice cream in Singapore in August 2022.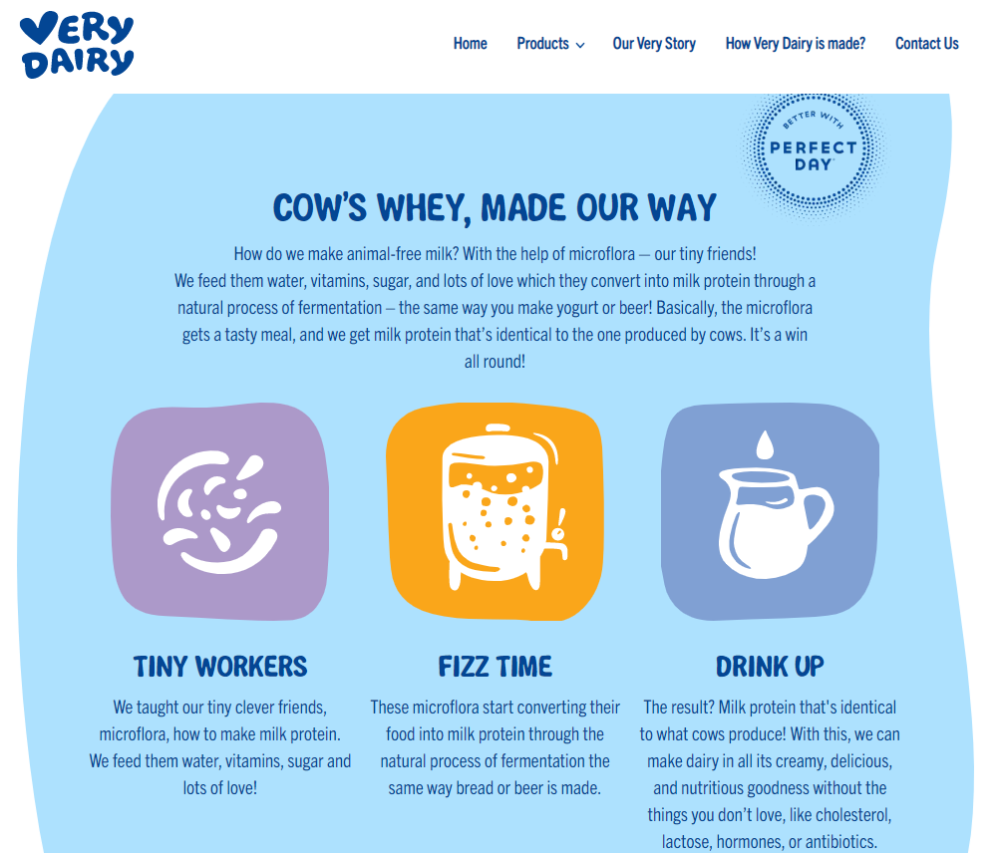 Very Dairy contains non-animal whey base (water and non-animal whey protein), maltodextrin, canola oil, sucrose, coconut oil, permitted stabilizers and flavouring, and calcium potassium phosphate citrate. The use of whey protein made from cow-free microflora, which helps to minimise the environmental footprint.
It is not suitable for those with milk protein alltergies as it contains milk allergens (non-animal whey protein).
Very Day is not exactly plant-based because the protein produced is not a plant-protein, but a milk-protein. Perfect Day's solution is an animal-free alternative to plant-based and lactose-free dairy.
Very Dairy milk is available in three flavours: Plain, Strawberry and Chocolate. It can be found at Giant, RedMart, FairPrice and Cold Storage.
Singapore is the ideal place to launch Very Dairy in the region as the country and the government  is highly receptive to new concepts and ideas.