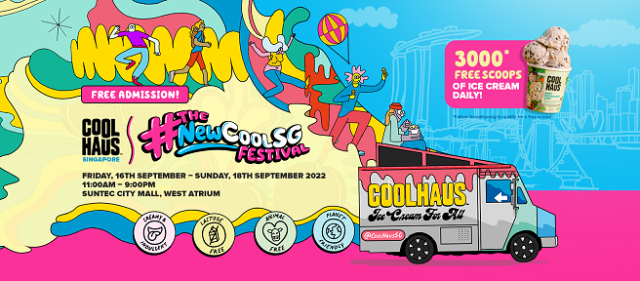 California-founded ice cream company Coolhaus, known for its creamy and indulgent animal-free ice cream, launched six flavours in Singapore on 10 August 2022. Coolhaus uses Perfect Day's animal-free dairy to make its range of delicious lactose-free, animal-free dairy ice cream with flavours including Peanut Butter 'N Fudge, Mint Chocolate Chip, Molten Chocolate, Vanilla, Cookies 'N Crème, and Chocolate Chip Cookie Dough.
The Urgent Company, the consumer brands subsidiary of Perfect Day, owns Coolhaus.
In Singapore, Coolhaus ice cream can be found at Cold Storage, Giant Hypermarket, FairPrice Xtra, FairPrice Finest and selected FairPrice Supermarket stores across the island and Redmart for SGD13.95.
Be the first to taste the new cool creation Peanut Butter Ice Cream Pie only at The Privé Group only for a limited time.