Imperial, the KCG Corp brand, has launched the Imperial Cookies x Sunquick Butter Cookies with Orange Topping in Thailand. The brand has previously released Imperial Cookies x Sunquick Sandwich Cookies and Imperial Sunquick Orange Yogurt Wafer.
KCG is the distributor of Sunquick concentrated flavoured drinks in Thailand.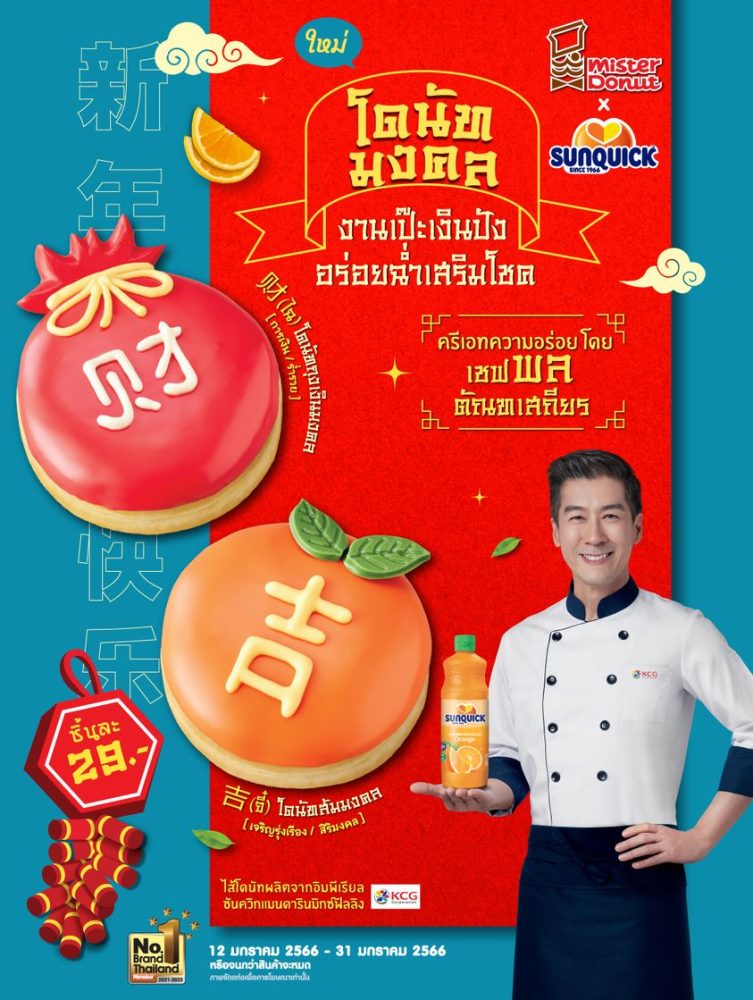 The Sunquick orange comes in handy during Chinese New Year. In 2023, Sunquick has collaborated with Mister Donut and Arigato to launch special items for the festive season.