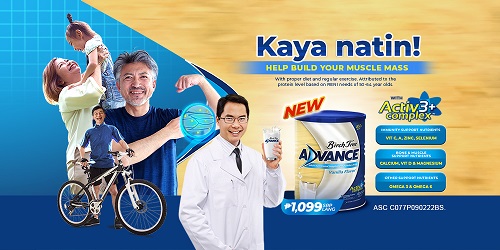 Century Pacific Food, the company behind the Birch Tree dairy brand in the Philippines, has launched Birch Tree Advance Adult Nutritional Supplement Drink to provide age-appropriate nutrition to senior consumers. The new solution with Active3+ Complex helps seniors to live to their fullest.
The Active3+ Complex provides immunity support nutrients such as iron, zinc, selenium, vitamins A, B6, B12, C, D; bone and muscle support nutrients such as calcium, vitamin D, magnesium and omega 3 & 6.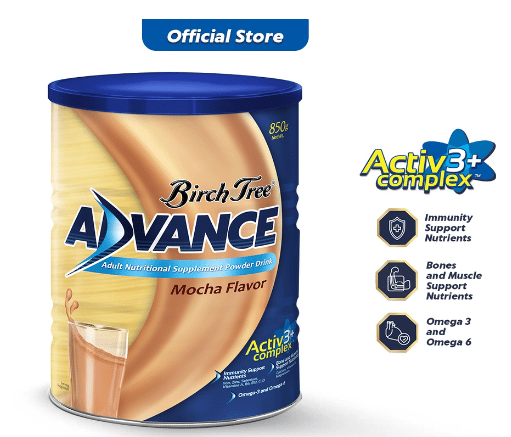 The new Birch Tree Advance vanilla and mocha flavours are available on Shopee. The 850g in can retails at PHP 1,099. Birch Tree Advance in a 60.6g sachet can be bought at Mercury Drugstore for PHP 60 per sachet.
We are seeing dairy producers in Southeast Asia increasingly innovating for seniors including the recent launch of TH true MILK GOLD in RTD format. The powdered format is more suitable for the Philippines market as consumers are more cost conscious.