The Anlene Sakto pack has been released by New Zealand's dairy company Fonterra Co-operative Group Limited in the Philippines. Anlene Sakto is a practical 30gm single-serve pack for people on-the-go. The suggested retail price is PHP 15.50. The Anlene Gold has 2x the Calcium, 5x the Vitamin D, and 6x lower in fat than regular adult milk.
Anlene 180g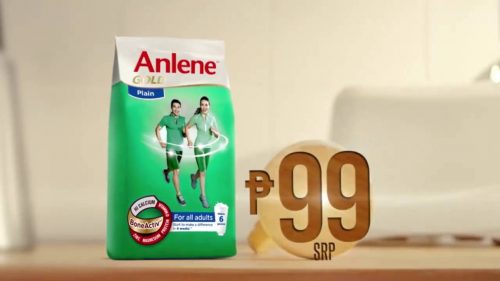 Fonterra earlier introduced a similar Anlene Gold Plain in 180g with a suggested retail price of PHP 99, which is more affordable than the previous price.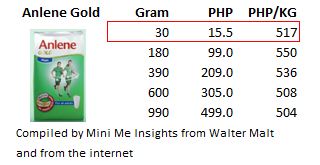 What Mini Me thinks
Anlene is embracing smaller pack to reduce the price point to a more affordable level to improve usage and penetration. The lowering of the price of the 180g pack also serves the same purpose of increasing consumption of milk by adults.