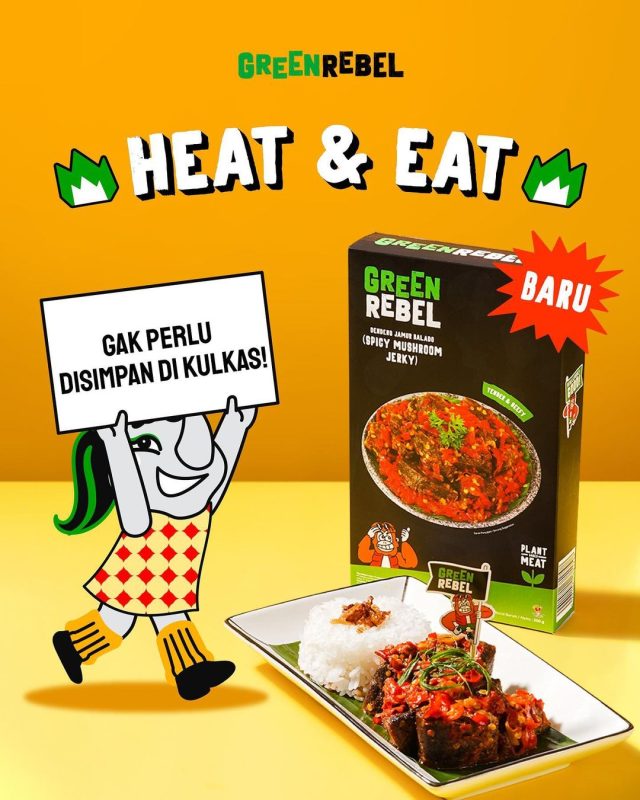 Green Rebel Foods, Indonesia's leading plant-based food tech start-up, has unveiled its latest product Heat & Eat. This shelf-stable, plant-based Heat & Eat comprises Dendeng Balado, Opor A'yum & Rendang.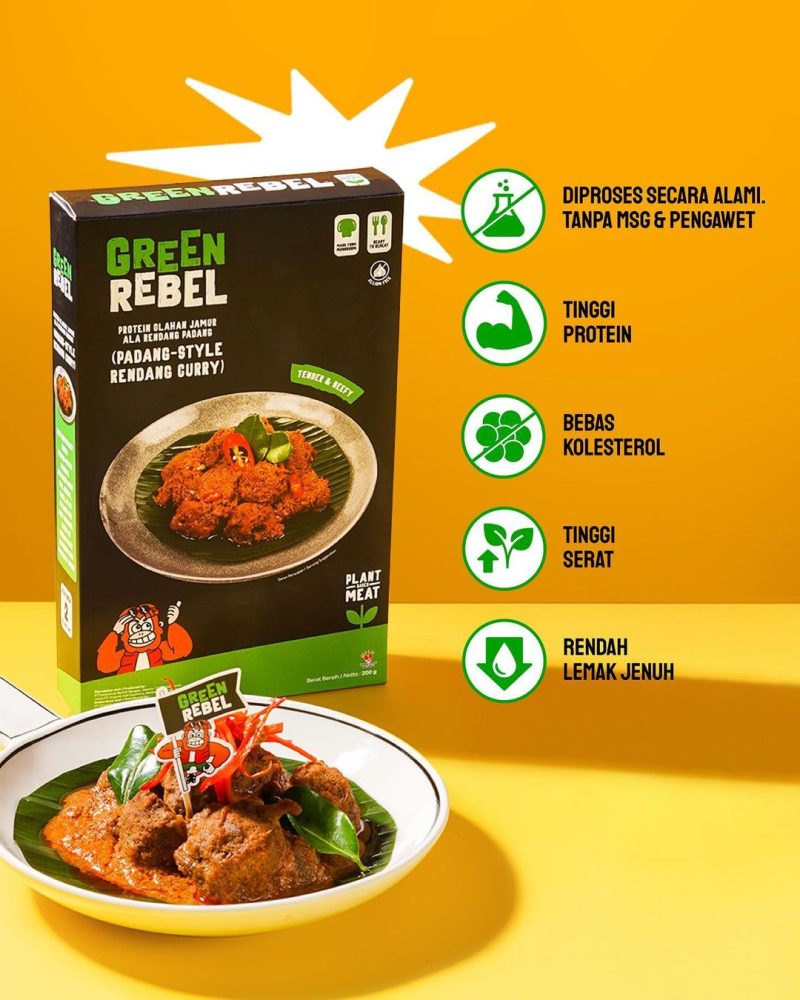 Heat & Eat is free from MSG cholesterol. It is high in protein and fibre. Heat & Eat offers plant-based consumers with a portable meal that can be prepared in just 6 minutes.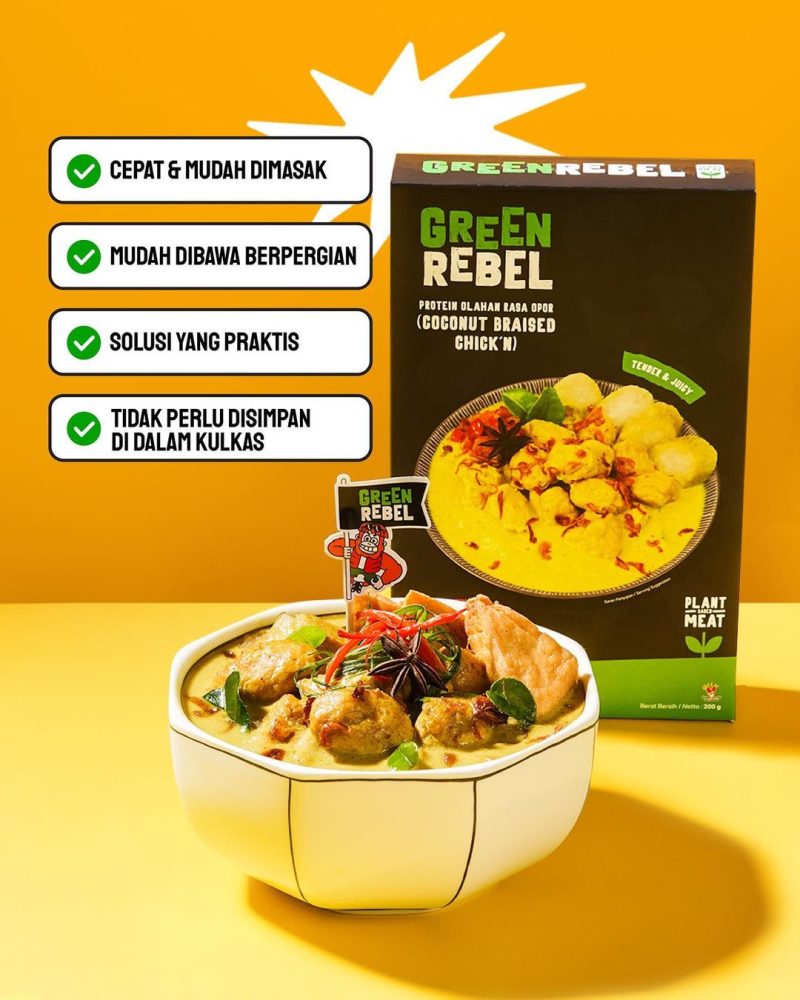 Heat & Eat is the solution for consumers on the go and those who are travelling/living locally or abroad.
Shelf-stable, plant-based food that is convenient to prepare is an opportunity in Indonesia going forward.
In Malaysia, MamaVege is pursuing the same concept with its self-heating plant-based meals.