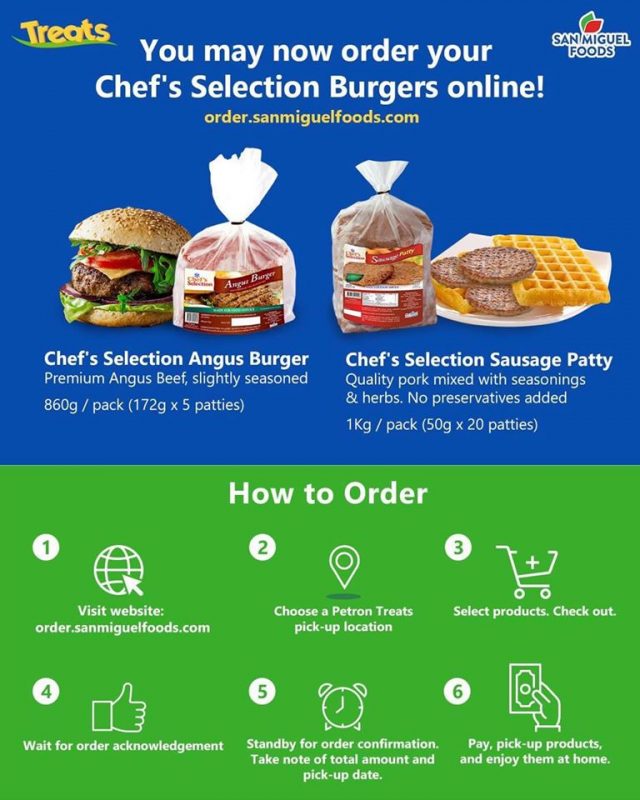 Treats, the convenience store business of San Miguel Foods located at Petron petrol stations in the Philippines now serves as a pick-up point for consumers who order San Miguel Foods online.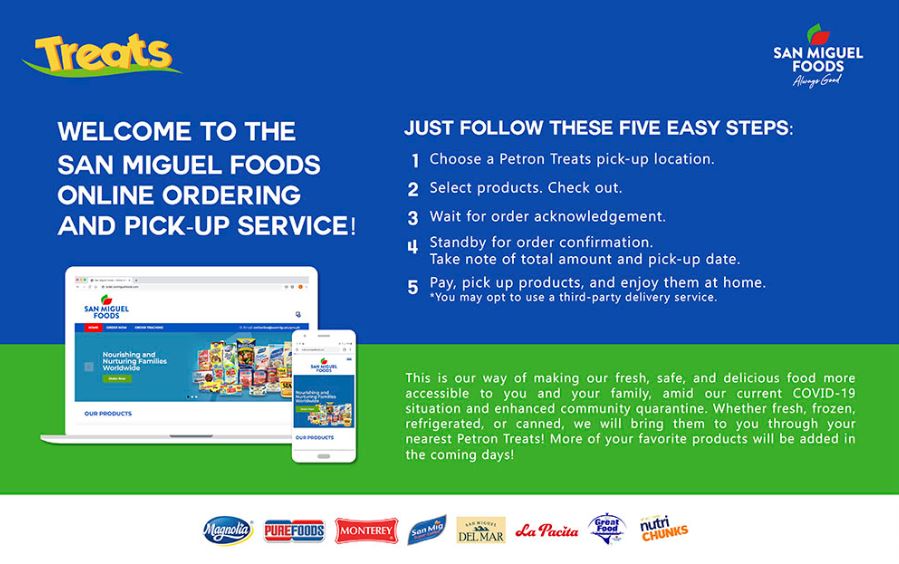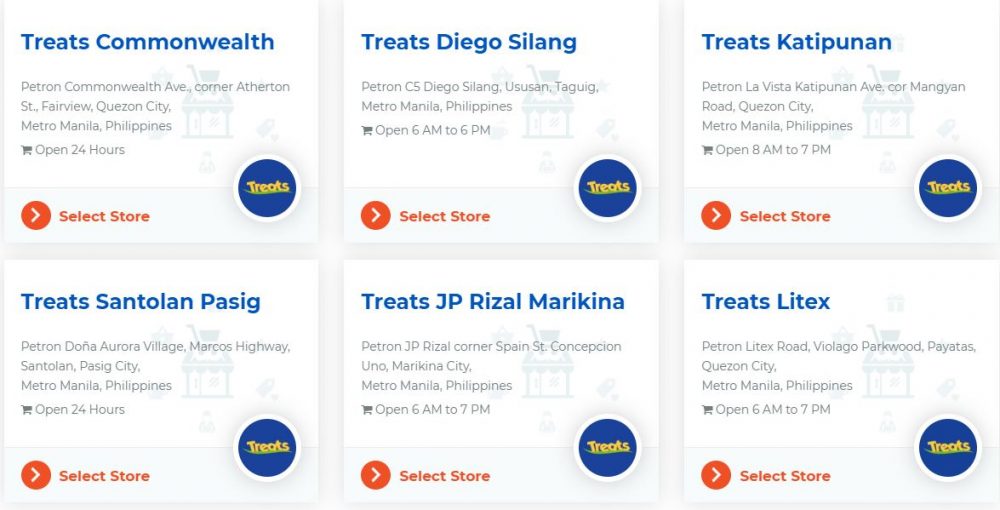 Below are products available for online purchase and pick up at Treats Commonwealth.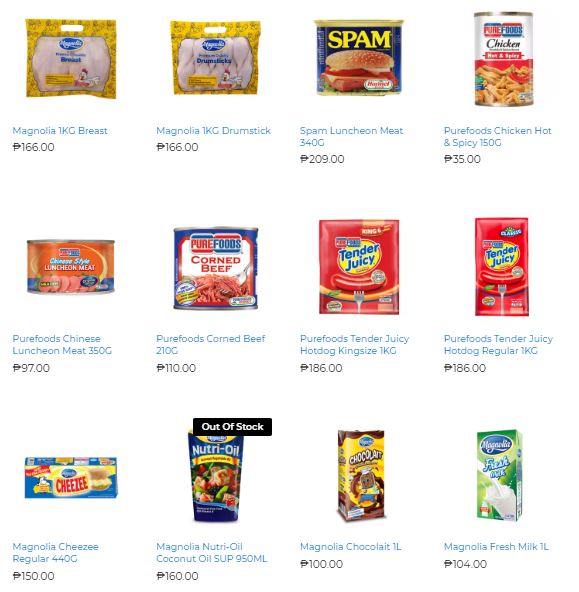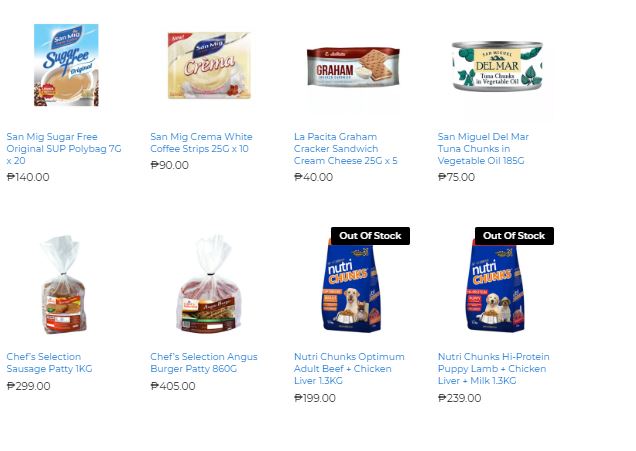 More San Miguel Foods products will be made available for online ordering in the coming weeks.