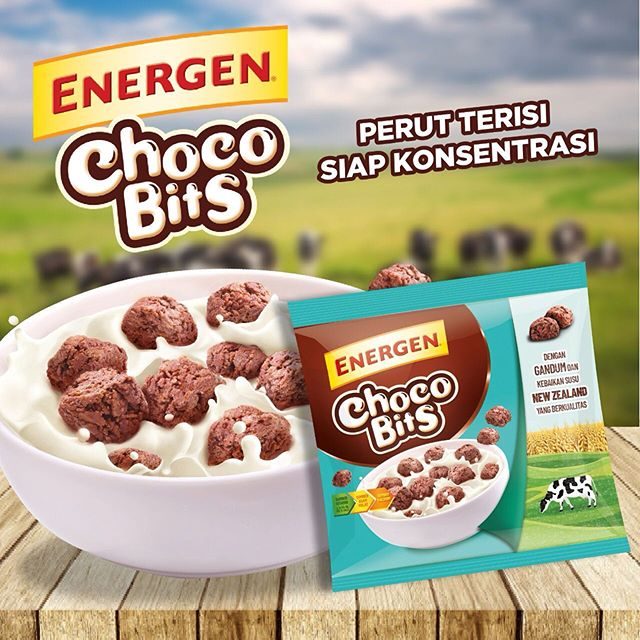 Indonesia's Mayora Indah has introduced a ready-to-eat version of its Energen cereal drink with the launch of Energen Choco Bits. The new product comes in the form of choco bits made with wheat and New Zealand's milk. Consumers can eat this own its own or add into milk.
Energen Choco Bits contains vitamin A, B1, B2, B6, B12, D and E, calcium and folic acid.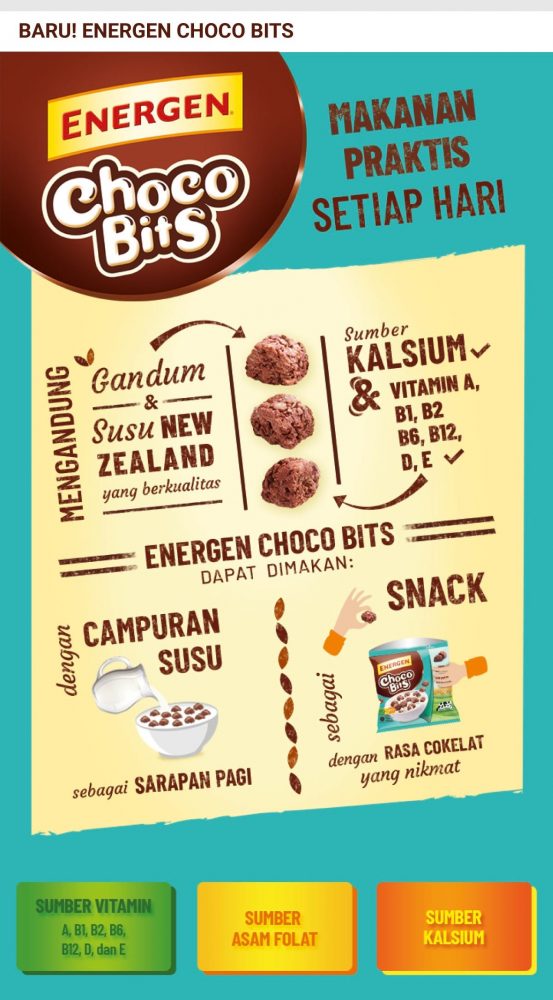 This product competes with Nestle, Kellogg's and Simba breakfast cereal.