Officially launched in Malaysia
Honestbee, the Singapore-based startup concierge and delivery service provider, has been officially launched in Malaysia on 28 February 2017. The online grocery service was available in the Malaysian market on a trial basis for the past several months.

It currently has over 10 partners including Ben's Independent Grocer (B.I.G.), Shojikiya, Fareastflora.com, Cat and The Fiddle, Southern Rock Seafood, Castania Nut Boutique, Vom Fass, The Blue Cow Butcher, La Juiceria, Wondermilk, Wine Connection, Cookie Box, GNC, Real Food, Chai Huat Hin and Jezripe.
Covering KL & PJ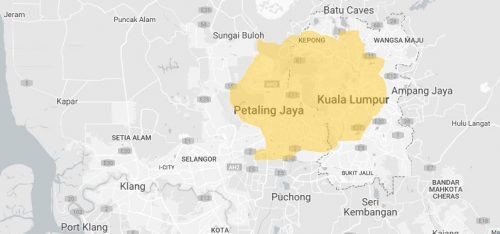 The coverage of Honestbee is limited to the Petaling Jaya (PJ) and Kuala Lumpur (KL) areas covering the central business district (CBD) and most of the major commercial and office buildings. (image above)
In Singapore, Honestbee has a much better coverage, encompassing most of the island (image below)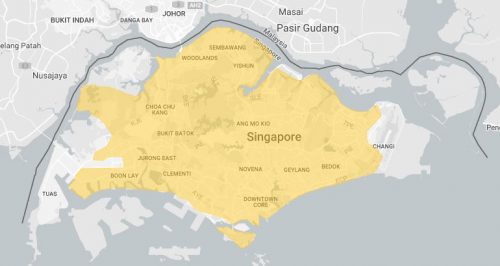 In Thailand, Honestbee focuses on serving the capital city Bangkok (image below), a strategy adopted for the other countries like Indonesia (Jakarta), Taiwan (Taipei), Japan (Tokyo) and the Philippines (Manila).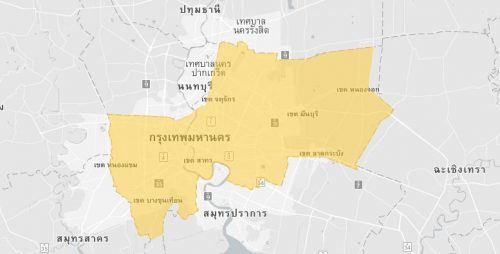 Key supermarket partners in the region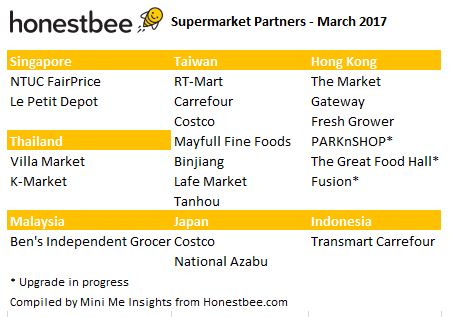 My experience with Honestbee in Malaysia
My mission was to shop for Happy Puffs Superfood Sweet Potato & Carrot (RM 21.10) at Ben's Independent Grocer to make full use of the RM 1 promotional delivery fee, which ended on 14 March 2017, and a RM 10 voucher from the Manis loyalty lifestyle mobile app.
The image below shows the normal delivery rate of RM 9.99. Concierge fee of RM 5.99 is the fee paid to the team who does the shopping for you.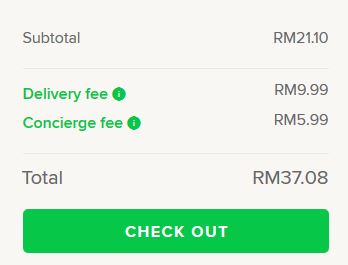 This was what I paid.
Unfortunately, only once voucher can be used per transaction.
After choosing the product, I was given the option to pick the preferred delivery time. The peak delivery fee is RM 11.99, while the normal delivery fee is RM 9.99.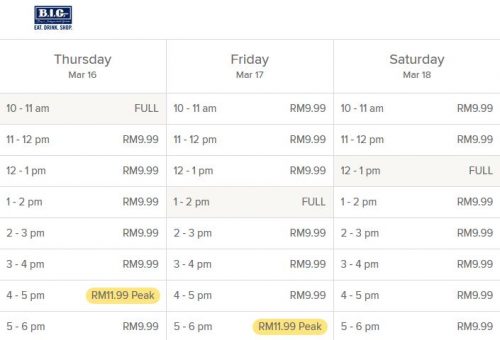 RM 9.99 is the minimum delivery price after the RM 1 promotion ended on 14 March 2017 (image above)
For this order, I picked 10-11am as the delivery time. The parcel arrived at my office at 10.50am, which is within the stipulated time. Bravo!

The Happy Puffs Superfood Sweet Potato & Carrot arrived in a yellow Honestbee bag. I was given a card containing a discount code where I will get a RM 20 discount with a minimum purchase of RM 100 to entice me to shop at Honestbee again.
The final receipt was sent to my email once I signed on the device to confirm I have received the parcel.
To spread the word, I was encouraged to share the voucher code on social media where my friends will receive RM 15 and I will get RM 10 when they shop.

The overall shopping experience at Honestbee was a breeze and the delivery was punctual. The delivery fee and the concierge fee are quite expensive (totalling at least RM 16) but can be waived if you have the discount voucher.