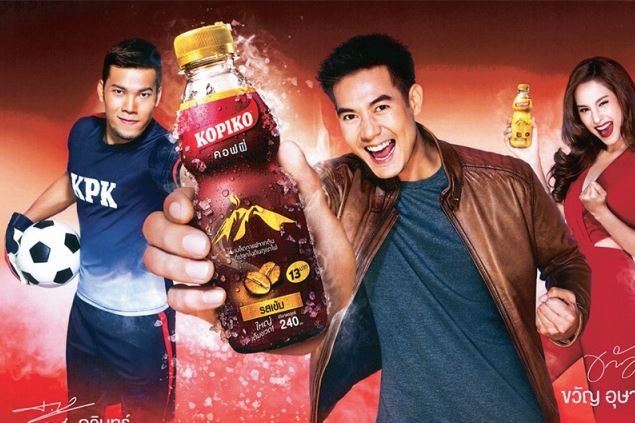 Inbisco (Thailand) Ltd has announced the launch of the new Kopiko ready-to-drink (RTD) coffee in Thailand in early March 2017. Each bottle weighs 240g and comes in a PET packaging.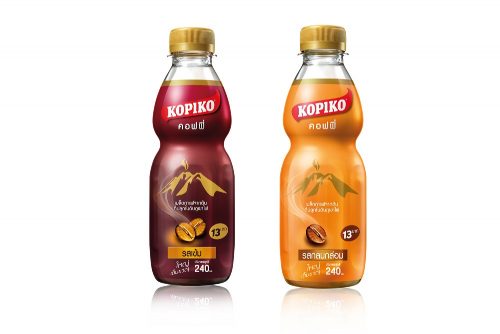 Kopiko RTD coffee in Thailand (image above)
The bottle design for Kopiko Thailand appears more refined compared with the Kopiko RTD coffee in Indonesia. This reflects the need to adapt to Thai consumers who are accustomed to sophistication in packaging design.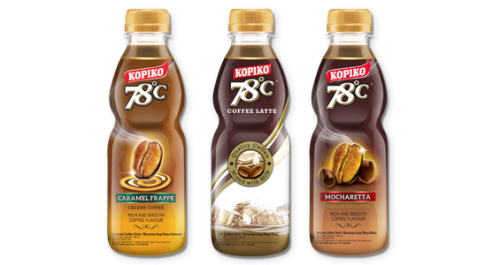 Kopiko RTD coffee in Indonesia (image above)
RTD coffee grew 2% in 2016
According to Marketeer magazine, the country's RTD coffee market only grew by 2% in 2016 to THB 12 billion (USD 342 million), a slowdown from an 8% growth in 2015. The projected growth for 2017 is 5%.
Inbisco has built a factory in Bangpakong Industrial Estate, Ayutthaya. The production capacity of the factory is 250 million units. 
To promote the new Kopiko RTD coffee, Inbisco will focus on sampling and advertising in outdoor and TVC. Three celebrities have been appointed including Kawin Thamsatchanan, a professional footballer and actor Sukollawat Kanarot to project a strong image, while actress Usamanee Waitayanon fits the smart lady image. (image below from the Marketeers)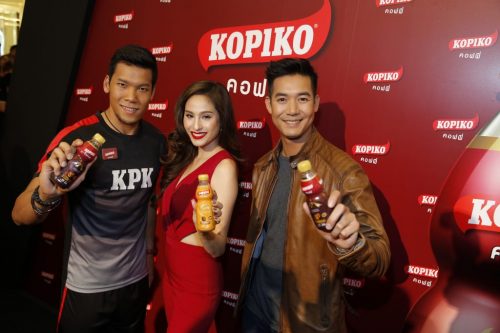 The total marketing budget for Kopiko RTD coffee is THB 250 million.