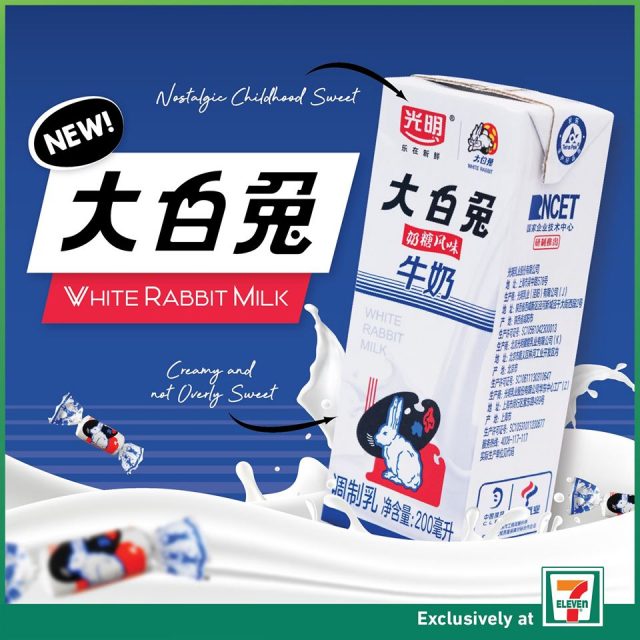 The iconic White Rabbit candy is now available as a flavoured milk and can be purchased from 7-Eleven in Singapore. The Bright Dairy White Rabbit Flavoured Milk first appeared in China in July 2019 and has successfully whet consumer appetite for the nostalgic candy wrapped in the famous white, red and blue wrappers. The milk candy first appeared in the 1940s and is exported overseas as well.
Outside of China, the appearance of White Rabbit bubble tea and White Rabbit ice cream has reignited consumer appetite for the White Rabbit milk candy and related products. This is where White Rabbit flavoured milk launched jointly by Bright Dairy and Guan Sheng Yuan (冠生园) comes into the focus.
Bright Dairy's competitors Mengniu and Yili have already entered the region but not Bright Dairy. The flavoured milk provides a good platform for China's Bright Dairy to build a bridgehead into the overseas market particularly into Southeast Asia.