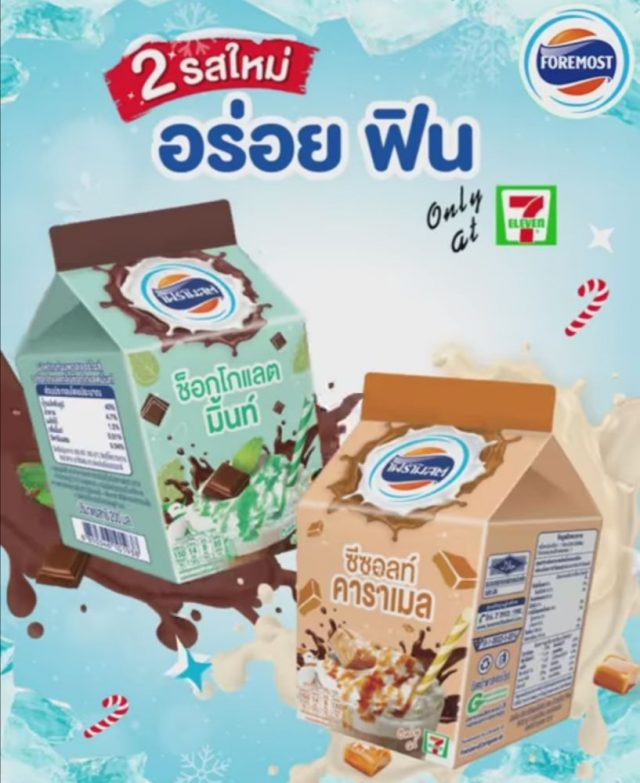 FrieslandCampina Thailand's main brand Foremost has released two new seasonal flavoured milk comprising chocolate mint and sea salt caramel flavours. The two new flavoured milk is exclusively available at 7-Eleven.
The chocolate mint flavour is popular during Christmas. In Singapore, the Farmhouse brand has released Peppermint Chocolate flavoured milk as a limited edition product in Singapore in Q4 2018 and Q4 2019.
Apart from Christmas, flavoured milk producers can introduce more seasonal flavours to celebrate major festive holidays example Chinese New Year, Tet and Hari Raya.