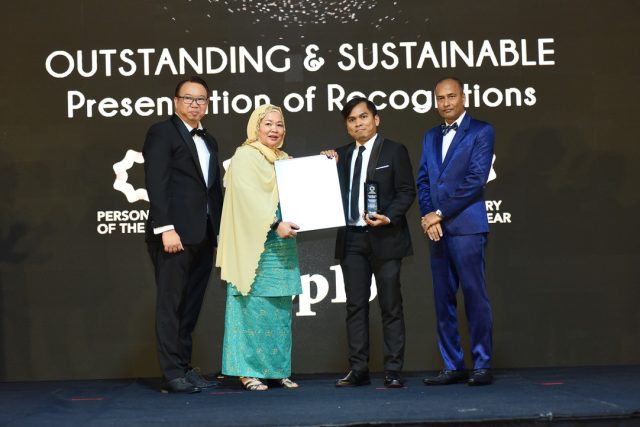 KUALA LUMPUR, 23 MARCH 2023 – McDonald's Malaysia was recently honoured with the 'Brand of the Year – Malaysia's Best in Sustainability Leadership Award' during the Top Asia Corporate Ball Event 2022/2023 organised by Top 10 of Malaysia and Top 10 of Asia Initiative, a Kuala Lumpur based research and media organisation.
This marks the first time McDonald's Malaysia's has received this prestigious award, which is an acknowledgment of its efforts towards implementing sustainable practices and promoting community engagement through various initiatives nationwide.
"We are honoured to receive this award, which is a testament to McDonald's Malaysia's dedication to sustainability and our efforts in making a positive impact to the society. With this recognition, we hope to serve as a role model for other organisations in the industry," said Dato' Azmir Jaafar, Managing Director and Local Operating Partner, McDonald's Malaysia.
The Top Asia Corporate Ball Event honours the 'best of the best', and celebrates the achievements of top personalities, corporations and even countries in Asia.