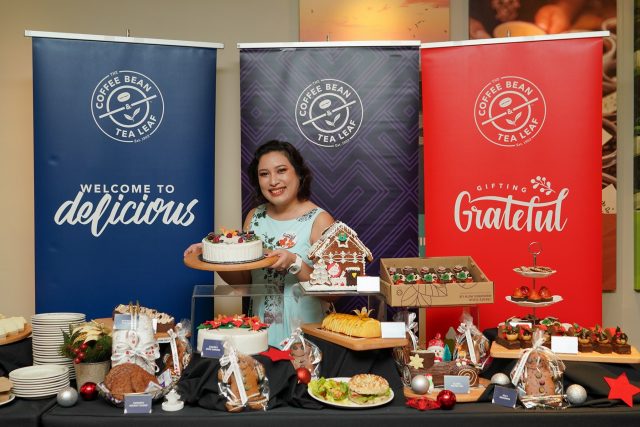 Kuala Lumpur, 20 November 2019 – 'Tis the season for sharing and caring, and as family and friends gather to celebrate the season, it's also a time to reflect and show appreciation for the many good things that have happened throughout the year, whether it's by buying a meaningful gift for a precious loved one or bringing them to enjoy a good treat like the latest Holiday menu at The Coffee Bean & Tea Leaf® Malaysia!
"It's easy to get caught up in the hustle and bustle of the holiday season and sometimes we lose sight of what the holidays are really about, being grateful and sharing time with the ones we love. This year, at The Coffee Bean & Tea Leaf® Malaysia, we would like to invite our guests to find time to slow down, step into our stores; relax with our holiday treats, bring home holiday cheer with our gift sets and begin a "Gifting Grateful" state of mind," said Fiona Rodrigues, Director of Marketing & Development, The Coffee Bean & Tea Leaf® Malaysia.
'Gifting Grateful' ideas can also include charitable efforts to help others beyond one's circle of connections, from volunteering to fund-raising; for years now, CB&TL has sold Caring Cup Gift Tags (RM2 each, RM8 per set) to help support communities in need, in addition to annual projects in support of worthy causes.
Festive Treats for All
To complete the festive mood, CB&TL presents a limited-edition Holiday menu featuring a mix of new delights and classic favourites. Coffee lovers can take their pick from the signature Ice Blended® beverages, in Salted Popcorn or Double Chocolate Peppermint (small RM16.50, regular RM18), also available as a hot or iced latte (small RM15.95, regular RM17.45). There's even a special Holiday Blend (small RM8.60, regular RM9.65) or, for a more intense and refreshing drink, try the Peppermint Nitro Latte (RM15.95)!
For those who prefer a different kind of bean, the Pure Double Chocolate Peppermint and Pure Red Velvet are available as Ice Blended® (small RM16.50, regular RM18) or hot cocoa beverages (small RM15.95, regular RM17.45).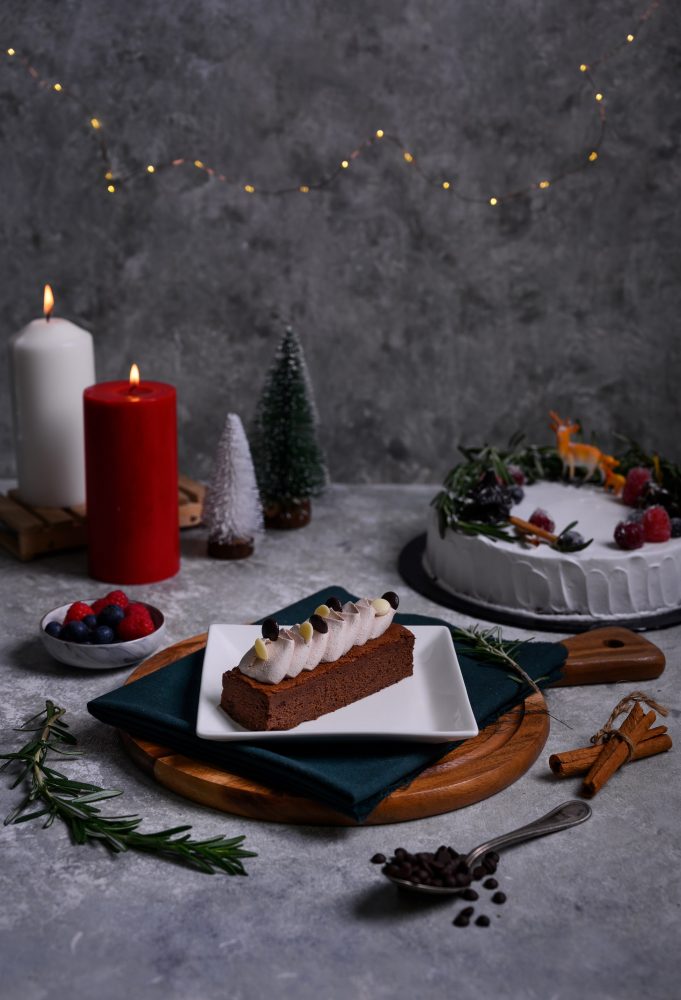 To go with these delicious beverages, a selection of luscious Holiday items are available – choose from Comet's Choc Cheesecake, a heavenly light and airy chocolate cheesecake decorated with sugared berries and fresh cream (RM13.95 per slice, RM139.90 for a whole 1.1kg cake); Rudolph's Sleigh with cream decadent chocolate, cream puff and crunchy almonds (RM13.95 per slice); Dasher's Snow Surprise in fruit cake, red velvet or brownie variants (RM148 for a whole 1.9kg cake); or Classic Winter Log (RM13.95 per slice, RM139.90 for a whole 1.3kg cake).
Other seasonal specialities include Prancer's Passion, a mango and passion fruit cake (RM6.90 per slice, RM45 for a whole cake); 101 North Pole gingerbread spice cottage (RM125); Blitzen's Stollen packed with sultanas, cinnamon and marzipan (RM6.90 per slice, RM45 for a whole loaf); Jolly Breadman (RM6.90 per piece); and Dancer's Holiday Cookie, a triple chocolate treat (RM6.90 per piece).
With so much to choose from, fans may find it more convenient to purchase the Gifting Grateful Sampler, the best way to share and show their gratitude to their loved ones with its selection of Classic Winter Logs, Jolly Breadmen, Strawberry Tarts and Comet's Choc Cheesecake, all in convenient bite-sizes, at only RM99 for a pack of 20 pieces!
In addition, this selection of gifts keeps on giving: Holiday Blends in three distinctive roasts (RM39 per pack or RM118 as a Gift Set); Espresso Gift set (RM88); limited edition powders (RM40 per tin); and festively designed double insulated mugs (RM48) and tumblers (RM138).
Get a head start on 'Gifting Grateful' year with the early bird promotion, a 20% discount on Holiday whole cakes, Holiday party packs and selected traditional Holiday breads with TCB card or online orders until 10th December 2019, and enjoy 30% off selected CB&TL Single Serve Machines Bianca, Clio, Venus, Desto. Kaldi and Contata models until 26th December!
For more information about CB&TL's Holiday menu, latest offerings, news and promotions, follow the CB&TL Facebook page, www.facebook.com/CBTLMalaysiaPage or the CB&TL Instagram account @coffeebeanMY, or visit their website www.coffeebean.com.my.
* * *
About The Coffee Bean & Tea Leaf®
The Coffee Bean & Tea Leaf® brand is a leading global roaster and retailer of specialty coffees and teas and is widely credited for driving high quality and innovation to the coffee and tea industry. The company sources the finest ingredients and flavors from around the world and hand blends coffee and tea for the freshest flavors. The Coffee Bean & Tea Leaf® brand started the frozen coffee drink craze with the invention of The Original Ice Blended® drink and is also the first global coffee and tea retailer to offer cold brew tea. The company currently has more than 1,200 retail locations across the globe and can be found in grocery aisles as well as specialty locations including airports and hotels. For more information, visit www.coffeebean.com.my.