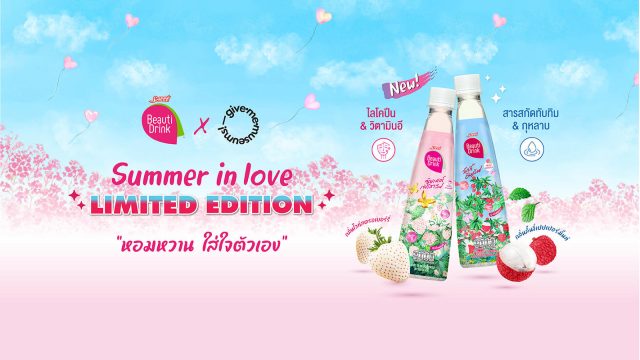 Sappe, the maker of functional beauty drink in Thailand, has launched a limited edition functional beauty drink in collaboration with Give Me Museums. The role of Give Me Museums is to give the drinks a design that evokes the lovely summer feel. Sappe's limited edition Summer First Love series comprise two products – Summer First Love and Lucky in Love.
Summer First Love with white strawberry, lycopene & vitamin protects the skin from UV rays. It has antioxidants and promotes a healthy, firm and supple skin.
Lucky in Love with peppermint, lychee, ruby and rose extracts restore skin cells, increase skin brightness and add healthy moisture to the skin.
Sappe Beauti Drink Summer in Love is the perfect partner for consumers to enjoy summer without worry about the impact of the sun on the skin.