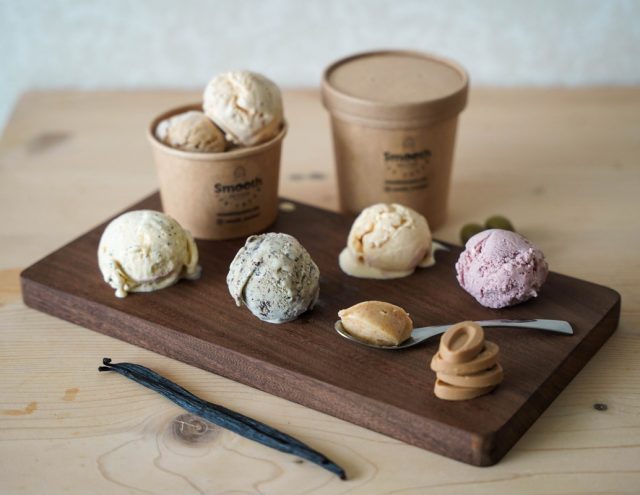 KUALA LUMPUR, 15 Aug 2023 – Smooth Ice Cream, the brainchild of a digital marketing freelancer and former culinary student turned artisanal ice cream maker, is taking the frozen dessert experience to new heights with its range of traditional yet premium ice cream flavours. Founded in mid-2022, Smooth Ice Cream has quickly gained popularity for its commitment to using only the finest and purest ingredients in crafting delectable frozen custards, reminiscent of classic recipes that leave taste buds craving for more.
Breaking away from the trend of low-fat, keto, and artificial sweetener-laden ice creams, Smooth Ice Cream embraces the time-honoured tradition of crafting frozen custards using simple and genuine ingredients like egg yolks, cream, milk, and sugar. Each scoop is a delightful journey into the essence of pure frozen custard, the way it was meant to be – rich, velvety, and bursting with flavour.
"At Smooth Ice Cream, we believe that true indulgence lies in simplicity. We've taken classic flavours like Vanilla Bean, Pistachio, Guanaja Dark Chocolate, and Hazelnut Praline, and elevated them to new heights by using premium ingredients," said Kur Win, Founder of Smooth Ice Cream.
The brand's dedication to quality shines through in its meticulous ingredient selection process. Smooth Ice Cream sources locally when it comes to ingredients like kampung eggs and local milk, ensuring absolute freshness. For the cream and the majority of the flavours, the brand relies on imported ingredients from trusted suppliers. The cream comes from pasture-fed cows, renowned for its strict policy on dairy, ensuring healthier cows and superior dairy products.
"Our mission is to create ice creams that are a cut above the rest. We seek out the world's finest ingredients, like Valrhona chocolate, Bourbon Vanilla pods (bourbon is not to be mistaken for alcohol but a type of vanilla) from Madagascar, and premium nuts, to craft flavours that leave a lasting impression on the palate," said Kur Win.
Smooth Ice Cream's dedication to the craft and its customers is evident in their commitment to producing ice creams that are unrivalled in taste and quality. The brand's insistence on using premium ingredients, such as premium French butter for its browned butter flavour and homemade dulce de leche made the traditional way, sets them apart in a market saturated with mass-produced options.
"When I started Smooth Ice Cream, I knew I wanted to bring the indulgence of fine dining ice cream to everyone, right in the comfort of their homes. It's crucial to maintain the highest standards, and we do not cut any corners when it comes to crafting our frozen custards. The process of creating these premium ice creams is an art and a science, involving the perfect balance of the base recipe, the cooking and churning process, and the freezing," Kur Win added.
To experience the bliss of Smooth Ice Cream, visit their website at https://smoothicecream.com/,  where you can explore their tantalising flavours and order delivery.