Indomilk has added a full cream variant to its Indomilk Kids line-up. This is significant because it shows companies are responding to parent's desire to reduce their children's sugary food intake especially from children's food products.
At the moment, children's milk is usually flavoured with chocolate, vanilla or strawberry to encourage the young ones to consume more milk.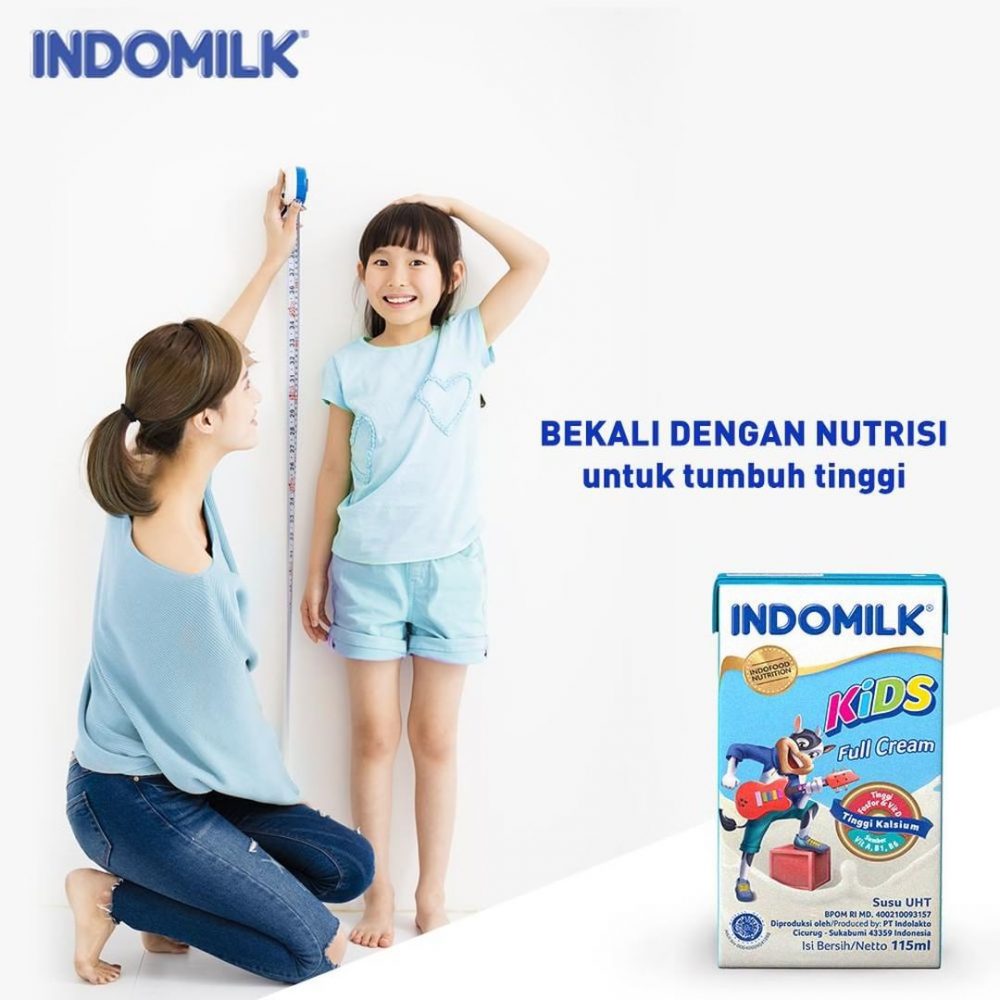 With a full cream option, parents can give their children a low sugar variant to grow tall healthy.
Indomilk Kids' key marketing message is to grow tall, an approach used by most children's milk products in Indonesia. Parents naturally want to kids to grow tall and it will be even better for the children to grow up taller than their parents. However the fascination with tall can be demeaning for children who are short or stunted due to deficiency in nutrients.