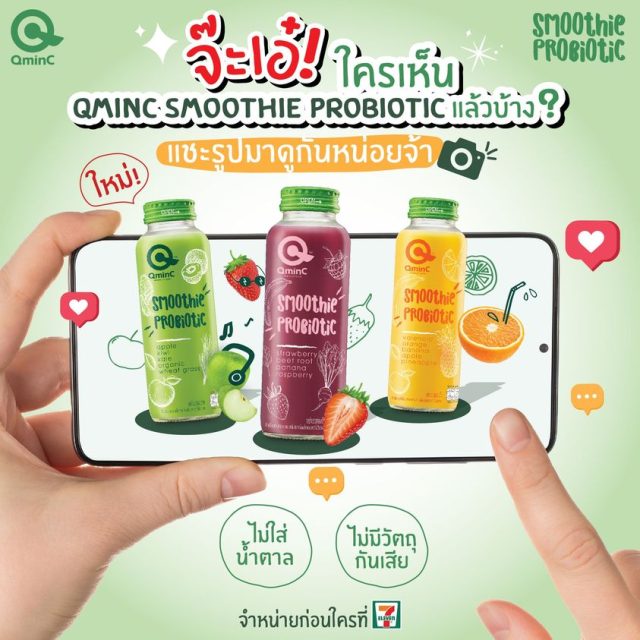 After a long hiatus, Thailand-based Tera Food and Beverage Company Limited, which manufactures the curcumin drink QminC, has launched QminC Smoothie Probiotic. The latest product in a shot format is a smoothie made from 100% real fruits.
QminC Smoothie Probiotic contains probiotics strain Bacillus Coagulans GBI-30 that helps to increase the efficiency of the digestive system.
There are three variants:
Strawberry, beet root, banana and raspberry
Organic wheatgrass, apple, kiwi and kale
Valencia Orange, apple, banana and pineapple
QminC Smoothie Probiotic represents the move by QminC to move into the chilled category to offer something fresh to consumers. QminC Smoothie Probiotic has a three-month shelf life.