Barbican, the non-alcoholic malt beverage of Saudi Arabia's Aujan Industries, is confirmed to be making inroad into Malaysia. The drink is distributed by Coca-Cola Refreshments Malaysia and is now available at Giant Supermarket, KK Mart, Village Grocer, Aeon, Aeon Big and other retailers.

Where is the right home for Barbican?
Retailers are having trouble putting Barbican into their shelves. There are already two existing products in the non-alcoholic malt space and they are Malta made by brewer Heineken Malaysia Bhd and Nutrimalt by Carlsberg Brewery Malaysia Berhad. Malta was given a brand new look in 2016.
At Giant Supermarket
Naturally, Barbican should be in the same rack as other non-alcoholic malt drinks Malta and Nutrimalt as seen in the example at Giant Spectrum Shopping Mall in Ampang.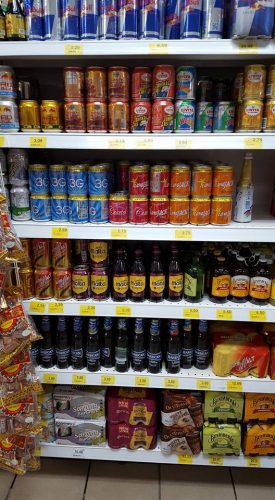 The other products on the shelf are Bundaberg soft drinks and various energy drinks like Livita and Red Bull European Edition.
At Cold Storage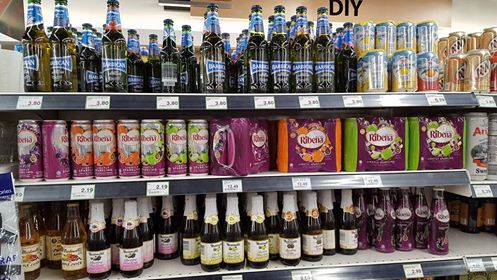 At Cold Storage, Jaya One, Barbican was initially placed on the top rack surrounded by Sparkling Ribena, Martinelli's sparkling juice and San Pellegrino sparkling beverage with Italian lemon juice. Barbican was in the same shelf as other non-mainstream sparkling beverages.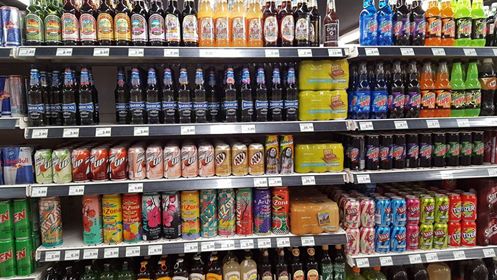 On 27 December 2016, Barbican was relocated to the shelf occupied by imported 7Up, Waitrose Cloudy Lemon and Virgil's Soda. Next to Barbican in the adjacent shelf was Mountain Dew. It is clear that Barbican now belongs to the sparkling soft drink category.
At myNEWS.com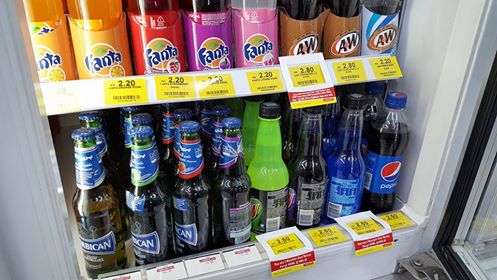 At myNEWS.com convenience store at Taman Pertama, Cheras, Barbican is placed among the carbonated soft drinks.
At Village Grocer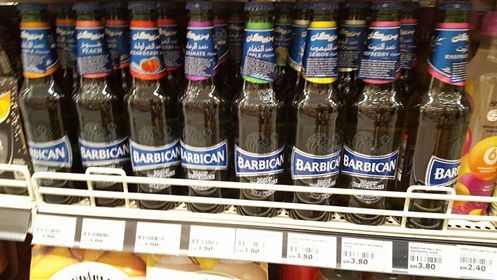 At Village Grocer, Atria Damansara, Barbican is flanked by Schweppes tonic water on the left and Spritzer+ Fiber on the right.
At 7-Eleven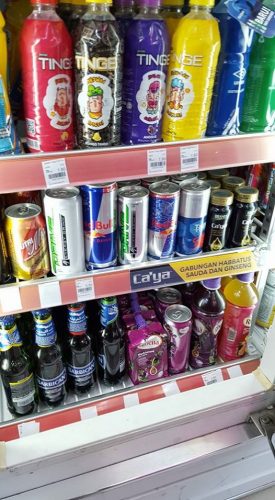 Barbican has finally entered the country's biggest convenience store chain 7-Eleven in January 2017. The drink is placed near Malta, Ribena and energy drinks.
Promotion at KK Super Mart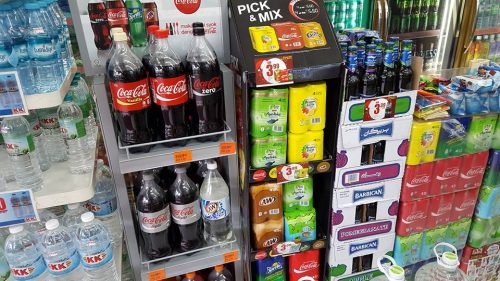 At the 24-hour KK Super Mart, Barbican receives a strategic placement near the entrance alongside other The Coca-Cola Co's beverages including the 1.5L PET bottles the four-can multipacks (Pick & Mix). On the promotion shelf saw Barbican placed among other promotional items such as Pringles, Nestle UHT milk and Ovaltine 3-in-1.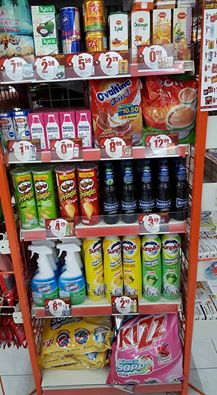 Confusion at KK Super Mart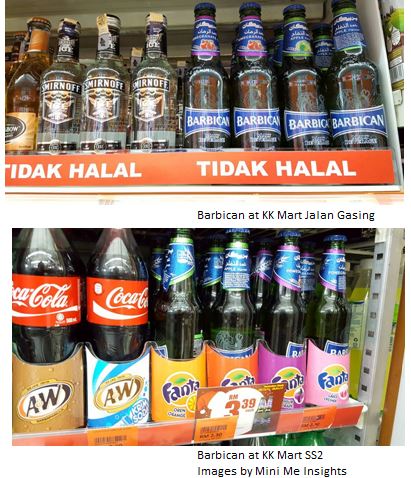 In two separate KK Super Marts, Barbican is placed in a different section. At the KK Super Mart in Jalan Gasing, Barbican is placed in the 'Non-Halal' section together with beer and other alcoholic beverages in both the chilled and non-chilled sections. Such placement can be extremely damaging to the brand.
At KK Super Mart SS2, the same Barbican is given a shelf placing next to Coca-Cola in the sparkling beverage section and not in the alcoholic drink section.
At the KK Super Mart at Taman Len Seng, Cheras, Barbican is located close to F&N's carbonated soft drinks and Mamee Cool Tea.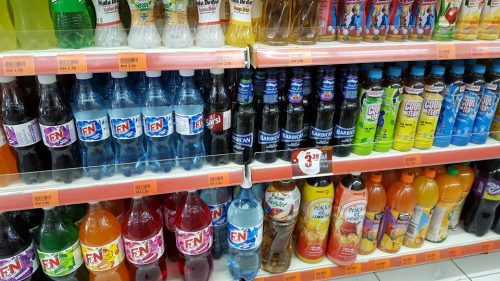 Halal status of Malta and Barbican
Malta and Nutrimalt, both are in the same product category as Barbican, do not have JAKIM's halal certification The most likely reason is they are made in the same factory where beer is produced.
The separation of beer and non-beer manufacturing in a dedicated factory has already been adopted by PT Multi Bintang Indonesia but not yet by its compatriots in Malaysia. Still, there is no halal logo for all the non-alcoholic malt drinks in Indonesia despite the separation of the manufacturing process.
Barbican does not have the halal logo but according to the decision made by the National Fatwa Council in 2011, the council has ruled that malt soft drinks like Barbican and Malta can be consumed by Muslims. The National Fatwa Council chairman, Prof Emeritus Tan Sri Dr Abdul Shukor Husin said on 16 July 2011 "hence, such drinks are allowed to be consumed by Muslims in line with the decisions made by the council at its previous series of muzakarah or discussions (in 1984, 1987, 1988 and 2010)."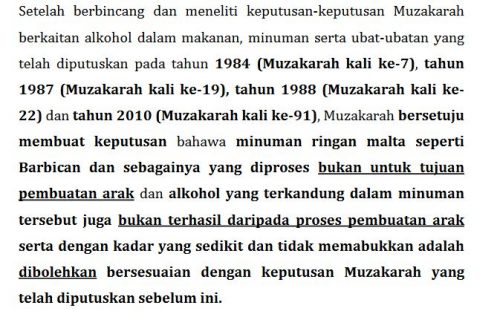 Shelf placement is important
Shelf placement is important as it is used to deliver a key message to consumers at the point of sale. The inconsistency in the display of Barbican at some of the retail premises serves to deepen consumer mistrust of Barbican, particularly among Muslim consumers who are sensitive about halal. The conflicting message must be tackled fast and there must be a standardised shelf placement for Barbican either to associate the product with other malt drinks or with other sparkling beverages.