TCP Group, the manufacturer and distributor of 'Sponsor,' the number one sports drink in Thailand, has unveiled a new formula 'Sponsor Go 0% Sugar', according to the company's press release.
The Thai sports and electrolyte drinks market grew by 13% year-on-year in 2022 to reach more than THB 5bn. Sponsor still holds the position of market leader, with a share of over 90% while Sponsor Original in a glass bottle continues to have the highest sales volume. Launched less than two years ago, Sponsor Go has seen the highest growth rate of 129%.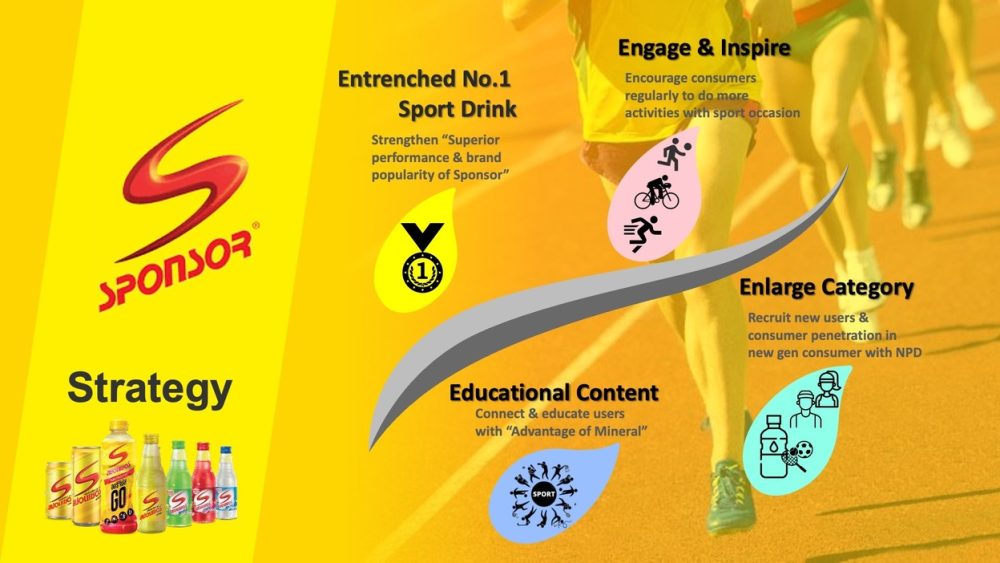 In 2023, Sponsor is boosting the market through "Sports Marketing" by implementing the 4Es strategy, including:
Entrenched No. 1 Sport Drink, Sponsor aims to establish a strong brand presence as number one in sales and to win the hearts of health enthusiasts by presenting its new brand ambassadors, "Pure-Bumbim," two gold medal winning volleyball players with outstanding performance in the international arena. They will reinforce Sponsor's image as an electrolyte drink for Thai athletes competing at the international level.
Enlarge Category to expand Sponsor's consumer base and target a new generation of consumers, ranging in age from 18 to 35. Research has found that this generation is more health-conscious and looking for new options that fulfill both sport performance and beneficial nutrients, but with a sugar-free option. In order to meet these needs, Sponsor has broadened its portfolio and introduced "Sponsor Go 0% Sugar," which is just as delicious as the original formula while providing the ultimate refreshment with all of the benefits. Additionally, it is easily portable in a ready-to-go PET bottle for any type of sport and activity.
Engage & Inspire by encouraging people to exercise or participate in activities that make them sweat, through several sports competitions throughout the year. Sponsor will support more than 155 sporting events nationwide covering a variety of sports and anticipates reaching more than 800,000 people. In addition, Sport KOLs will share fitness tips and tricks through Sponsor's online channels, such as Facebook, Instagram, and TikTok.
Educational Content, which helps develop the proper awareness and understanding towards electrolyte drinks through a range of engaging content, such as their advantages, different occasions for consumption, and their significant benefits according to nutritionists and sports scientists, which you can follow on Sponsor Thailand's Facebook page.