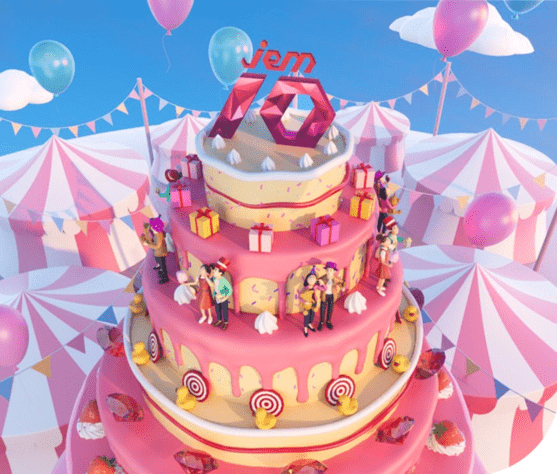 From carnival games to irresistible promotions and an initiative to help families in need in the Jurong district, gather your friends, family and neighbours to celebrate Jem's milestone as a community.
Singapore, 11 May 2023 – Lendlease is proud to celebrate the 10th anniversary of Jem, the crown jewel of Singapore's West, which first opened its doors to shoppers on 15 June 2013 and has since become one of the most robust lifestyle destinations for residents and visitors alike in the Jurong district. From 19 May to 18 June 2023, Jem will play host to a month-long celebration packed with exciting giveaways, promotions and activities throughout the mall, all to thank and give back to the community for their support in the last decade.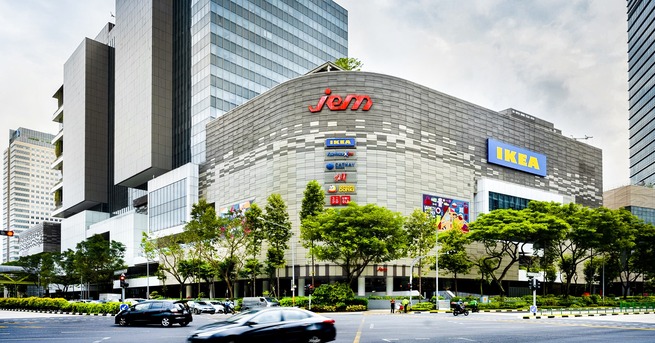 Jenny Khoo, Head of Asset Operations, Lendlease Singapore, said, "We are thrilled to mark this important milestone with Jem by putting our valued community first. At Lendlease, we have dedicated ourselves to create an inviting and exciting shopping experience, and are constantly looking for ways to reinvent ourselves to better cater to the needs and preferences of the community. We are grateful for the loyalty of our shoppers, tenants, and the wider community who have supported us in the last 10 years. We look forward to continuing our pursuit of creating new memorable retail experiences for our shoppers."
Everyone is welcome to join in the fun of Jem's month-long birthday celebration, where you can look forward to an exciting series of games, giveaways, and promotions not to be missed!
Shop and Play for a Cause
In the spirit of giving, Jem wants to support its neighbours in need — you can do so too, simply by shopping or dining at Jem. From 19 May to 14 June, Lendlease Plus Members will earn 1 Gem for every $20 spent — and with every Gem earned by members during this period,  Jem will donate $1 to families in need in the Jurong district, with a target of raising $60,000. The funds will be donated to families in need within the Jurong East district in the form of Lendlease E-Vouchers for them to shop and enjoy themselves at Jem at a wide range of stores including supermarkets, F&B outlets, and other lifestyle tenants.
"We believe in giving back to the community that has supported us over the years, and that everyone deserves to enjoy themselves, beyond simply providing for their bare necessities," said Jenny Khoo, Head of Asset Operations, Lendlease Singapore. "By partnering with SG Cares Volunteer Centre @ Jurong East operated by Loving Heart Multi-Service Centre, we hope to make a positive impact on the lives of those in need and contribute to the overall well-being of our neighbours within the Jurong community. This forms part of our broader effort to create places where communities thrive, following Lendlease's recent addition in the National Volunteer & Philanthropy Centre's Company of Good Network."
Ten-tastic Games and Giveaways
The fun doesn't end there! Jem will also play host to an array of fun and exciting activations. At the Ten-tastic Carnival, shoppers will be delighted by a range of exciting carnival games available from 15 to 18 June, between 11AM to 9PM at Jem Level 2 and Level 3. Using the Gems collected through Shop for a Cause, shoppers can redeem one free play with every three Gems collected. Winners can earn themselves a chance for a lucky dip and stand a chance to win Lendlease Plus$, shopping or dining vouchers.
It might be Jem's birthday, but they want you to have presents! Be sure to join in a series of Ten-talising Giveaways, which includes roving games, and many other attractive promotions, all happening right here at Jem from 19 May to 18 June!
See you at Jem's 10th birthday celebration!