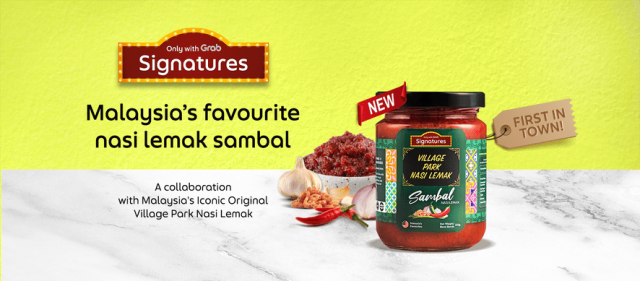 Jaya Grocer, a leading mass-premium supermarket chain in Malaysia, has launched Village Park Nasi Lemak Sambal together with Grab Signature Brands. Village Park Restaurant's nasi lemak in Uptown Damansara (Petaling Jaya), near Kuala Lumpur reputedly serves one of the best nasi lemak in the country.
Village Park Nasi Lemak Sambal falls under Jaya Grocer's private label. The products feature under Jaya Grocer's private label are signature restaurants and merchant partners that are on high demand on Grab.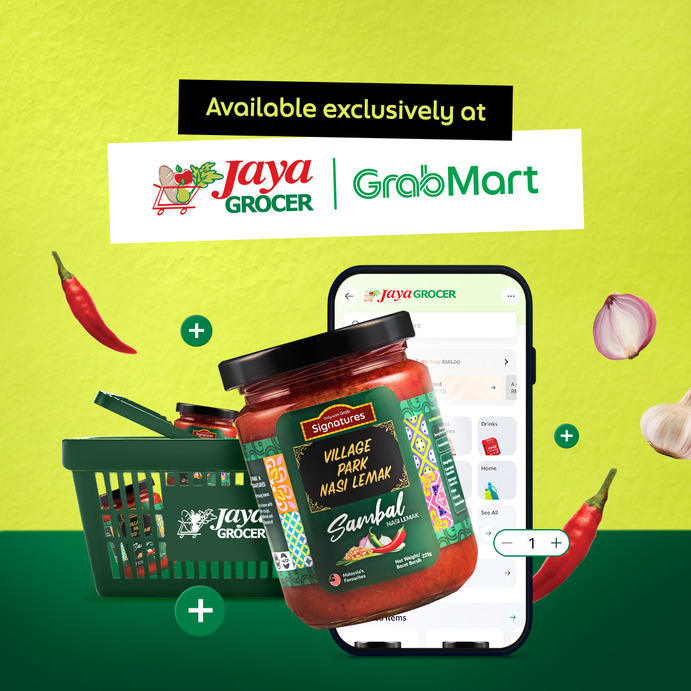 The sambal (225g) is priced at RM 17.90 and is made by Rasa Kari Sdn Bhd. The sambal is available at Jaya Grocer and on GrabMart. Jaya Grocer is owned by Grab.
Commercialising restaurant popular sauces and dishes into a supermarket private label product is a win-win for both the supermarket and for the foodservice operator. For the foodservice owners, they can leverage on the wide network owned by Jaya Grocer and Grab both online and offline. For Jaya Grocer, the supermarket chain can tap into dishes and sauces that are already popular on GrabFood to ensure commercial success for its private label range.