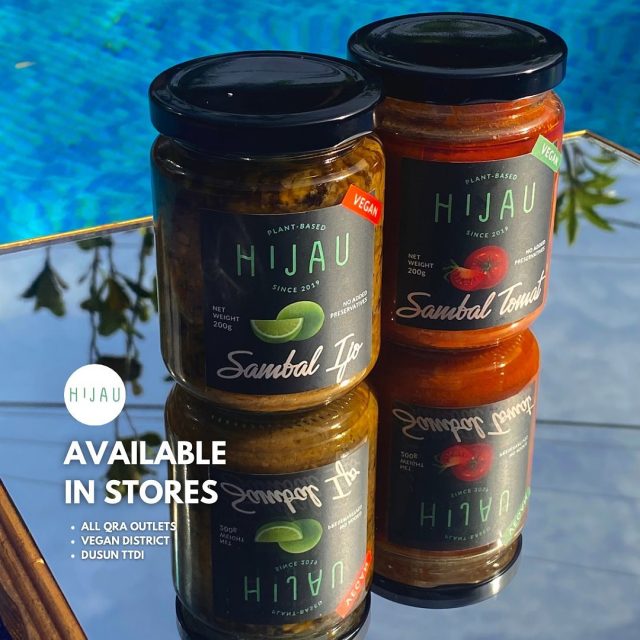 Hijau, a restaurant serving Malaysian fusion plant-based comfort food, has recently launched their very own plant-based Sambal Tomat and Sambal Ijo. Both products are suitable for vegan. The sambal is free from added preservatives.
Available for purchase at:
• Qra Stories
• Qra The Five
• Qra Arcoris
• Vegan District
• Dusun TTDI
We are witnessing the growing trend of brands reformulating local Malaysian and regional sauces to become free from animal/seafood ingredients to reach out to vegan, vegetarians and flexitarian consumers.