Thailand's Green Tea, which is behind the Ranong Tea brand, has unveiled its latest Ranong Plant Protein range and Ranong Kombucha at THAIFEX – Anuga Asia 2023. Both products are already selling in the local market. Ranong Plant Protein targets consumers who consume plant-based protein to support their daily needs.
Ranong Plant Protein is available in Matcha Latte, Cocoa and Strawberry. The drinks contain oat and soy as the protein source.
Ranong Plant Protein Strawberry contains oat protein (41.5%), soy protein (37.154%), plant based creamer powder (10.5%), isomaltulose (10%), vitamin B premix (0.067%), emulsifier, sweetener (sucralose), anticaking agent, carrier (maltodextrin), artificial colour) and nature identical flavour added.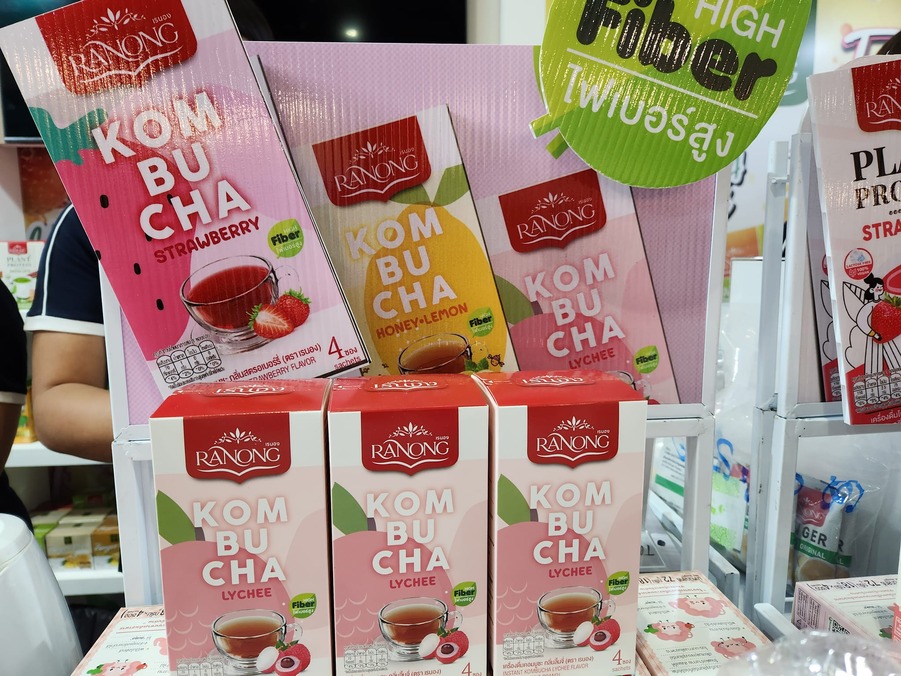 The Ranong Kombucha in sold in an instant format and is high in fibre. It is available in Strawberry, Honey & Lemon and Lychee. Ranong Kombucha offers the benefit of inulin (35%), kombucha (16.67%), polydextrose (10%), maltodextrin (5.75%), psyllium husk powder (15%) and fructo oligosaccharide (15%). Ranong Kombucha reflects the shift of kombucha from RTD into the instant format, which makes kombucha more portable and cheaper on a per unit basis.