Whey To Go is a low-sugar, low-calorie bubble milk tea outfit that has garnered a lot of attention in Indonesia in recent months. Located at Lippo Mall Puri in West Jakarta, Whey To Go offers consumers with a healthier bubble milk tea that is sweetened with stevia and high in protein thanks to the addition of pure whey isolate.
To allay consumer concern about calories, Whey To Go has adopted full disclosure of its calorie, sugar and protein content in the menu. The company is uniquely positioned to attract weight watchers and consumers who need the protein boost.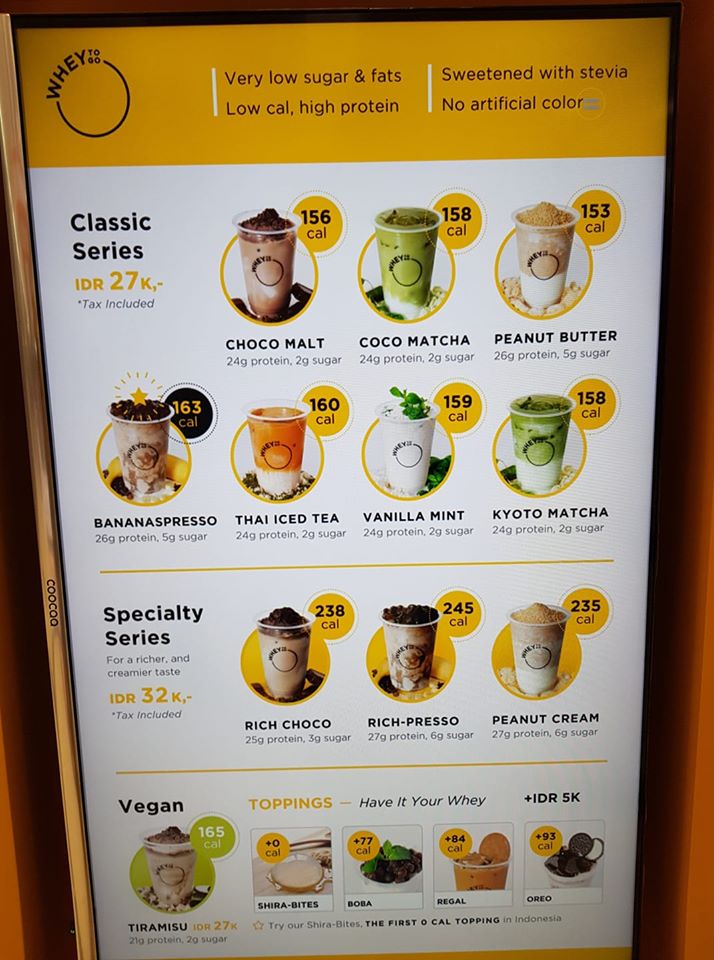 At Whey To Go, consumers have a choice of four toppings from calorie-free shira-bites made from konjac yam to the decadent Oreo that comes with 93 calories.
Whey To Go uses V-Soy Multi Grain Soy Milk as its non-dairy option and Diamond Milk Full Cream and Frisian Flag Purefarm Coconut Delight as its choice of milk.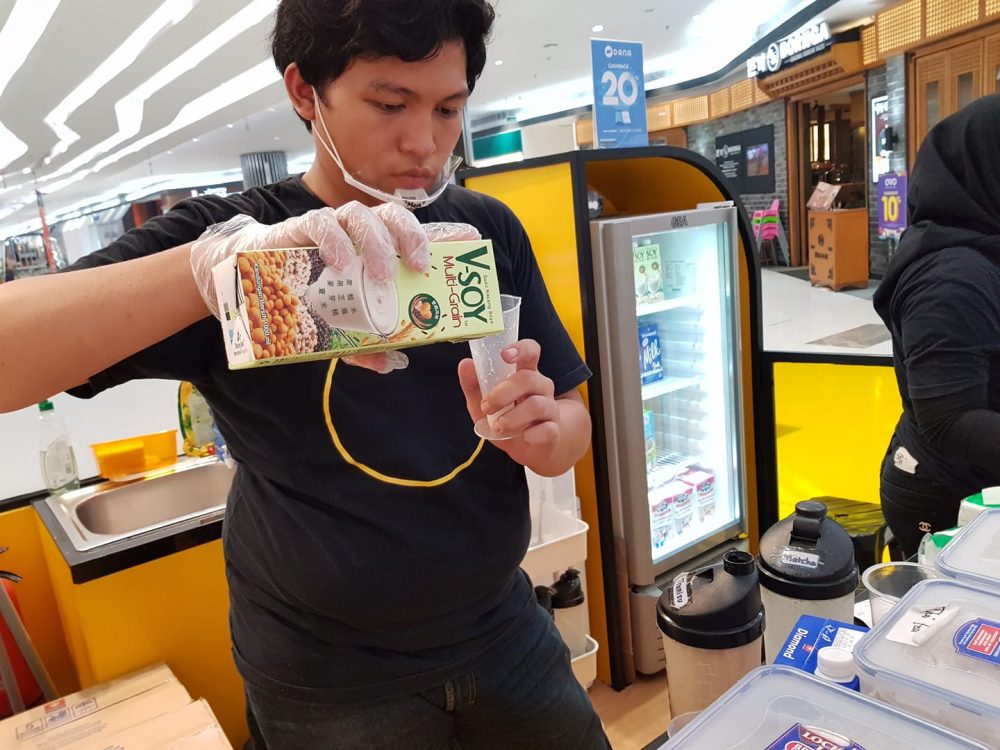 As of 28 November 2019, the company has sold 4 out of 10 franchise slots as it aims to expand its footprint.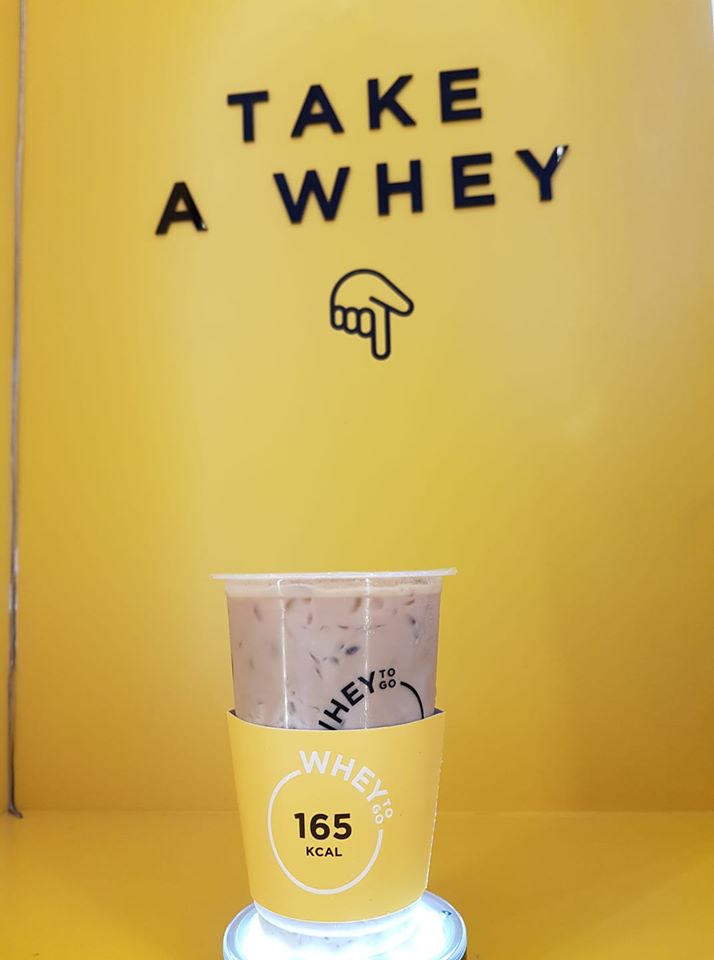 Whey To Go has the potential to grow. It has so far achieved a balance between taste and health with a low calorie, fat and sugar formulation without sacrificing taste.