The brand re-energises its presence with its first store in Kota Kinabalu, Sabah, offering an extensive range of unrivalled quality products across fashion, lingerie, food and beauty
KOTA KINABALU, 24 May 2023 – Iconic British retailer Marks & Spencer (M&S), operated by the Al-Futtaim Group, opens its first store in East Malaysia at the multi-award-winning Imago Shopping Mall, Sabah. Nestled in the heart of Kota Kinabalu, the brand's expansion marks a significant milestone as it continues to grow its presence within the vibrant community of Sabah.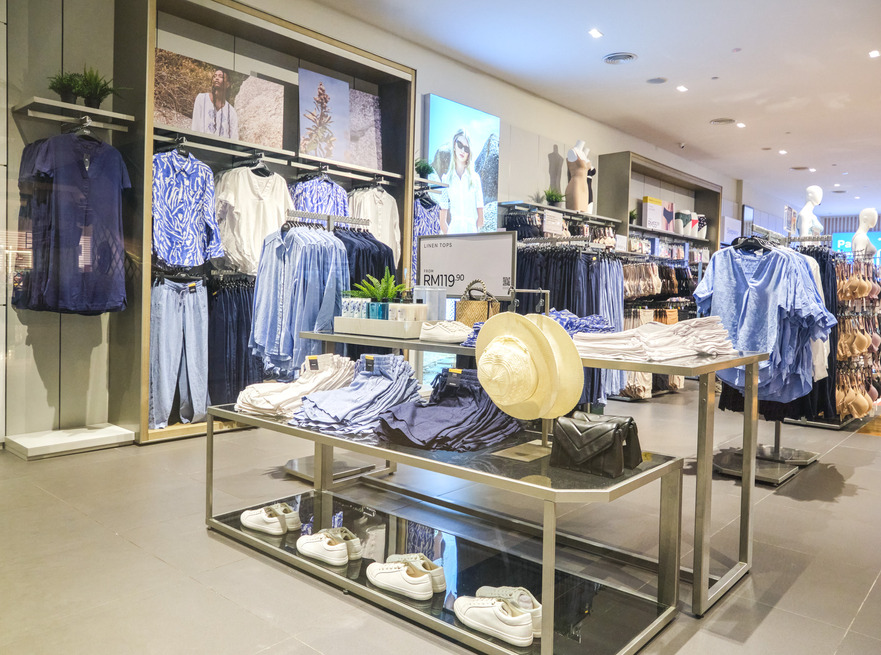 The store is designed to captivate shoppers with all-new interiors to provide a contemporary look and feel for an optimised shopping experience. Completed with womenswear, menswear, lingerie, beauty sections and a food hall, shoppers in East Malaysia will have a new go-to destination to fulfil their fashion and lifestyle needs.
General Manager of Marks & Spencer Singapore & Malaysia, Al-Futtaim Retail, Mr Ryan Dsouza officiated the launch of the new store with a ribbon-cutting ceremony attended by business partners, local tastemakers, content creators and esteemed members of the media. "We are delighted to announce that Al-Futtaim is bringing the first M&S store to East Malaysia, further expanding its footprint in the region", expressed Mr Dsouza. "Marks & Spencer has long been recognised for its commitment to delivering exceptional quality, style, and customer satisfaction, and it's our pleasure to extend our unwavering dedication to provide a unique and fulfilling shopping experience to the valued customers in Sabah. We believe that the discerning residents of East Malaysia will warmly welcome our diverse range of fashion, beauty, and culinary delights".
In celebration of its grand opening, M&S Imago store will be launching a Spin and Win Wheel from 24-28 May, between 12.00 pm to 8.00 pm, where shoppers will get a chance to win exciting prizes and deals when they spend a minimum of RM280 in a single receipt*. For BLUE members, an extra chance will be given to spin the wheel as an exclusive benefit of the BLUE Rewards Program. That's not all! From 27-28 May, shoppers can enjoy special DJ performances as they browse through the store aisles. This session will take place from 12.00 pm to 3.00 pm and from 5.00 pm to 8.00 pm.