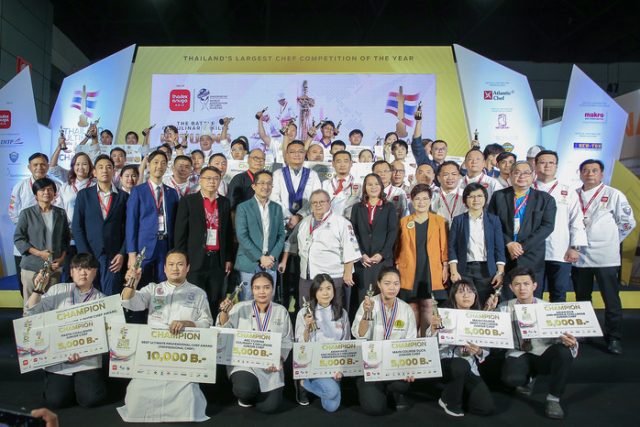 The Department of International Trade Promotion, Ministry of Commerce of Thailand, in collaboration with the Thai Chamber of Commerce and Koelnmesse, announces the outstanding achievements of skilled chefs crowned at the Thailand Ultimate Chef Challenge 2023, now in its 9th edition. This event is the largest chef competition in Thailand with world-class standards, seeking top-notch chefs in both professional and junior categories.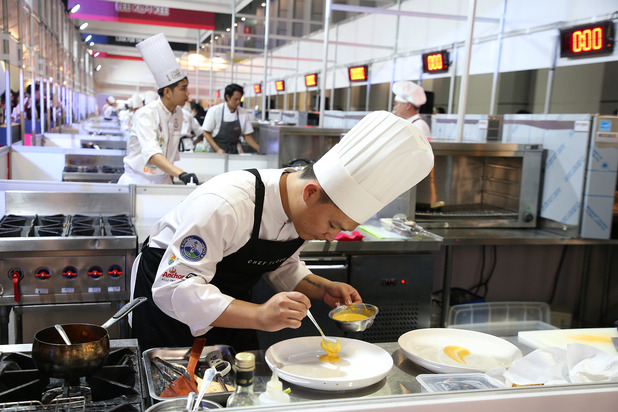 The awards are divided into professional and junior categories. Recipients of the professional category awards are as follows: Chiang Mai Chefs Association for Best Ultimate Establishment Award, Fan Ying-Chin, Hsu Kuo Fu and Tsai,shih-hsuan from NKUHT FBM YOUNG CHEF for Best Ultimate Asian Gourmet Challenge Award, Khairul Ashikhin Bt Abdullah Suhami from Kolej Komuniti Chenderoh for Best Ultimate Asian Chef Award, and Jaturong Mayurowas from Chiang Mai Chefs Association for Best Ultimate Professional Chef Award. In addition, Seo Hyun Joon from World Culinary Arts and Bakery (WCB) is bestowed Best Ultimate Junior Chef Award for the junior category.
The Thailand Ultimate Chef Challenge has been recognized worldwide as a world-class chef competition with an endorsement of the World Association of Chefs' Societies (WACS). This prestigious event provides chefs with an opportunity to show their culinary skills, especially Asian cooking skills and creative plant-based food in Asian style. The event takes place at THAIFEX – ANUGA ASIA 2023, Asia's largest and most comprehensive food and beverage trade show, during 23-27 May 2023, at IMPACT Muang Thong Thani.
This year, the event spans 5 days with a total of 19 dishes, including plant-based cuisine which is a new theme for this year. It attracts over 700 chefs worldwide to participate. The esteemed jury consists of over 20 judges approved by the WACS. Winners in each category are awarded honorary trophies and receive total rewards of over 170,000 baht.