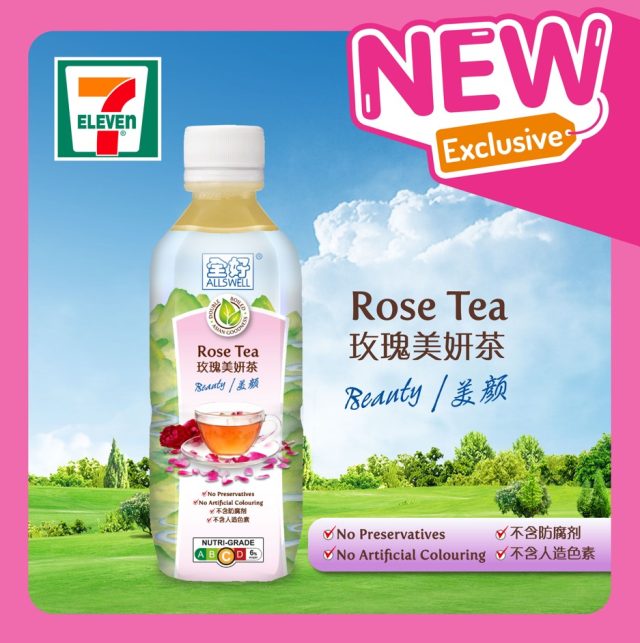 Allswell Rose Tea is an new RTD made with freshly handpicked top-quality damask rose hip, roselle and lotus leaf to create a nourishing and delicious beverage.
The RTD tea is "double boiled for extra goodness." The proprietary manufacturing process for Allswell products retains the natural wholesome goodness and flavours of the fruits and quality ingredients used.
Allswell Rose Tea is now available exclusively at all 7-Eleven stores in Singapore.