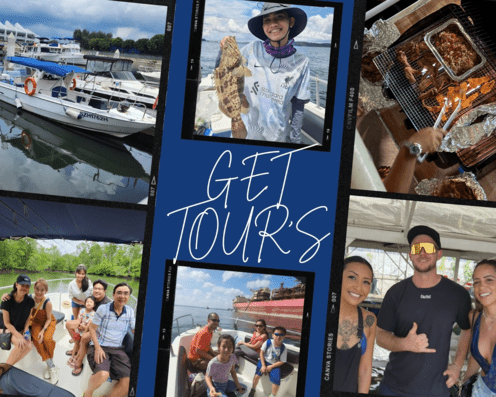 Founded after the pandemic by a Singaporean team with a lifelong love of the sea, Get Hooked SG offers a wide range of private boat tours and even customised tours, making sea travel accessible to all
From fishing expeditions to delectable dining cruises and spooky sundown tours, there is something for everyone — tours can also be customised to create your dream trip.
Singapore, 8 June 2023 – This June, venture out into the seas around Singapore as you discover and explore the hidden beauty beyond the island with Get Hooked SG's private boat tours! From catching the sunrise out at sea, to reeling in your next big catch on their fishing expeditions, and even testing your courage on spooky sundown tours, Get Hooked SG offers a broad range of private tour packages from its fleet of six and twenty-two pax boats. Plus, you can even craft your own itinerary to set out on your perfect high seas adventure!
Founded in 2022 by Singaporean husband-and-wife team Adzman Abdul Rahman and Nurhuda Mohd Saad, Get Hooked SG was launched to offer people in Singapore the euphoria of being on a boat and out at sea, making it more easily accessible to all.
"I've always loved fishing and being out in the ocean, and I believe many other people in Singapore share that same love. But in the past, this has not always been very accessible — price and availability were often limiting factors," says Get Hooked SG's Co-founder and Managing Director Adzman Abdul Rahman. "That's why we set up Get Hooked SG. We want to share our love for the ocean and nature with more people by making it more easily accessible and affordable."
"We understand that the fast-paced life of Singapore can be very stressful, so we recognise the importance of disconnecting and disengaging from the hustle and bustle of the city. Our goal is to curate and create experiences for people that can connect them to nature."
Get Hooked SG's June Holidays Promotion
Get Hooked SG is also offering an Exclusive Launch Promotion from now till 18 June, where guests can enjoy 30% off for off-peak bookings (Monday to Friday), and 20% off for peak bookings (Saturday, Sunday, Public Holidays and School Holidays)! Expeditions can be booked through its exclusive ticketing partner, Trip.com, or through the QR code below.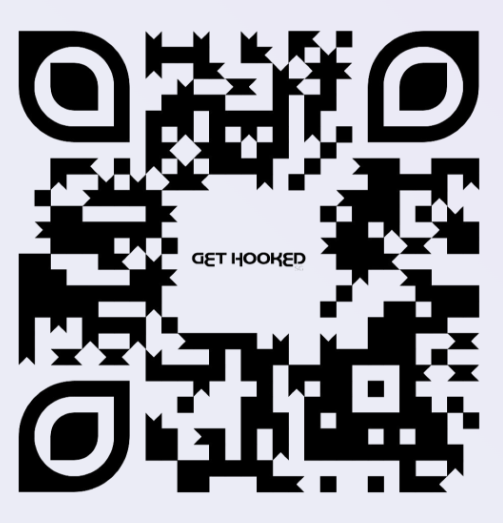 Get Hooked SG Itinerary Highlights
Get Looked (Scenic and Sunset tours)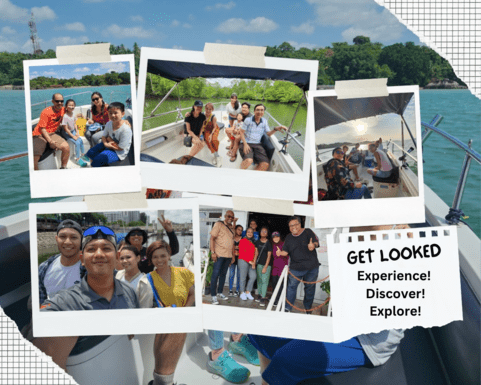 With an abundance of nature represented by its mangrove swamps and untouched wildlife, the North-eastern cluster of islands are characterised by its laid-back charm. Get Hooked SG's Scenic and Sunset Tours promise a family-friendly visit to Pulau Ubin, the only inhabited island out of all 63 islands of Singapore. The tour caps off with a unique gastronomic experience with a hearty meal at Smith Marine – Singapore's first and only floating restaurant that also doubles as a fish farm – where you'll get a taste of the idyllic life of residents on a floating fish farm.
Get Spooked (Sundown Tour)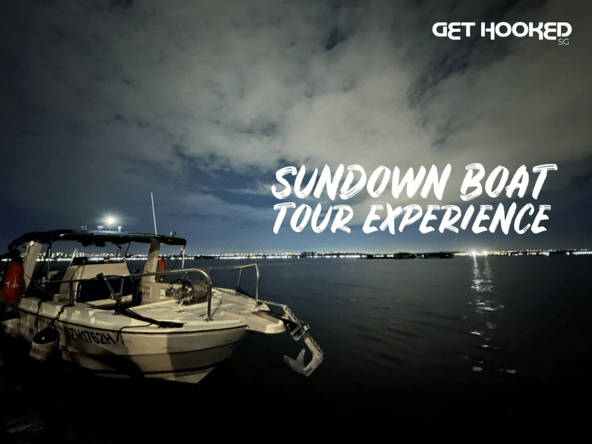 From the mysterious TJ Tajam Shrine to the eerie Sungai Puaka, Singapore's North-eastern islands are full of spine-tingling tales that are chilling and educational, providing an insight into the islands' unique background. The Get Spooked Tour is Singapore's first spooky-themed boat adventure that brings you to the creepiest hair-raising locations within the North-eastern sea at night. Here, you will be under an experienced guide who will share tales of their own supernatural stories. Once you're done being spooked out, calm yourself down as you stargaze under the unpolluted night sky with family and friends.
Get Hooked Fishing Expedition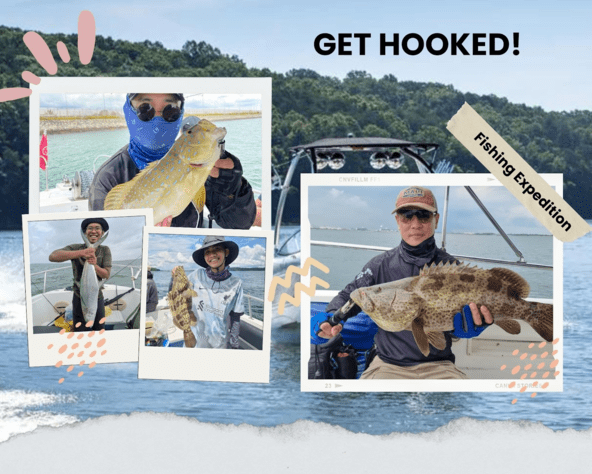 Avid anglers can look forward to setting sail towards the Northern Islands of Singapore with the opportunity to reel in the likes of Groupers, Snappers, Breams, Tusk Fish and more! Charter the entire boat for your own private fishing experience with toilets onboard, light refreshments and live prawn bait that will be provided. There will also be the option to visit other popular local offshore fishing spots in Singapore or drop by nearby kelong where you can even buy yourself some fresh catch! Still a novice? Fret not — Get Hooked SG's expert anglers are on hand to ensure that you don't go home empty handed as they share tips and tricks for your first capture!
Be Whisked Away to Singapore's First and Only Floating Restaurant, Smith Marine!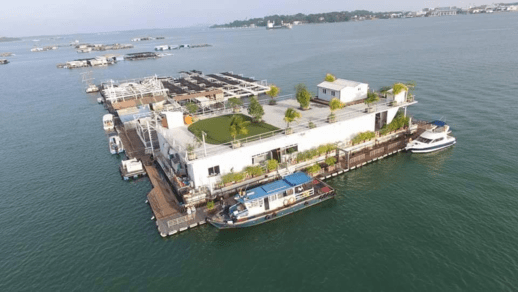 As a close working partner of Get Hooked, the Smith Marine Floating Restaurant experience is included across many Get Hooked's private boat itineraries such as the Get Looked Scenic and Get Food Feast tours. Starting off as a fish farm back in 2006, Smith Marine Floating Restaurant represents Singapore's history as a humble fishing port and stands out with the unique culinary experience it offers as the first and only floating restaurant in Singapore! The encompassing fish farm is made up of a few different floating structures that cover almost 5,000 sqm which rears around 30 tonnes of fishes per year, including the popular seabass, red snapper, and grouper. Secure your spot on the Get Food Feast Tour and a delicious meal via the QR code below!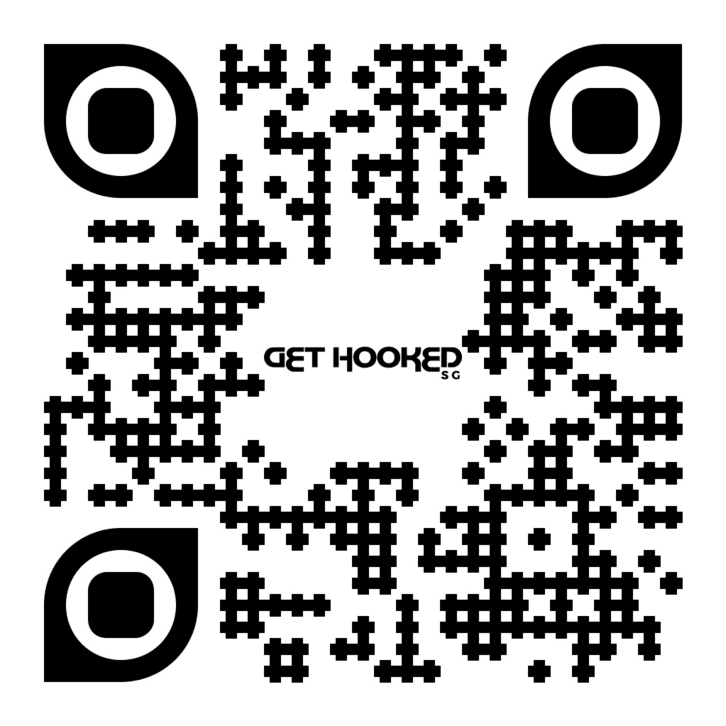 Should you have more specific requirements for what you want for your boat tour, you're in luck! Get Hooked also offers customisable tours to meet your every need. Whether you're looking to host a corporate retreat, or prefer an intimate getaway with loved ones, Get Hooked is able to customise an itinerary that promises a memorable sea travel experience for you.
Details on Get Hooked SG's range of tours can be found in Annex A or on their booking page at https://sg.trip.com/w/gethooked.