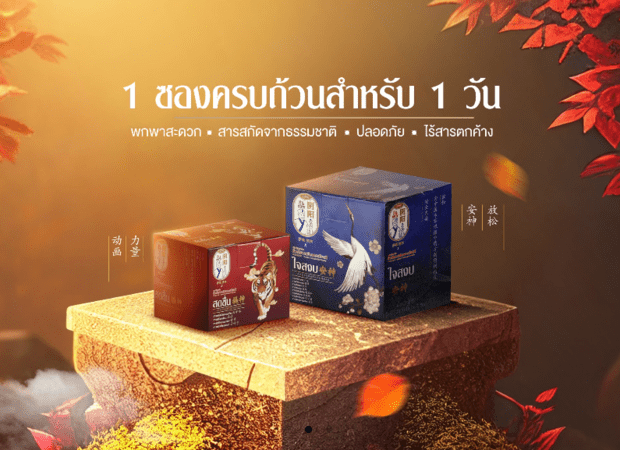 Sappe has launched dietary supplements produced from Chinese herbs in Thailand. Known as SAPPE Yinyang X Hua Chiew, they come in ready-to-consume tablets targeting well-off seniors. The dietary supplements were developed in cooperation with Huachiew Chalermprakiet University, which is a leading institution for Chinese Studies and Health Sciences with high expertise in traditional Chinese medicine.
The Refreshing formula (red box) has been formulated to enhance energy, to refresh the body to allow effective work and life – suitable for those who sleep late, work hard with little rest. The price is THB 1,200 per box.
The Calming' formula (blue box) is effective in helping to adjust mood, reduce stress and aid deep sleep – suitable for those who tend to worry and having difficulty sleeping. The price is THB 1,600 per box.
The latest dietary supplements by Sappe shows how Sappe is using the wisdoms of Chinese medicine under the Sappe Yinyang range to deliver more healthy herbal-based products to Thai consumers.
Sappe Yinyang has strong appeal not just among seniors but also among young consumes. We also see how young consumers in markets like China are rediscovering the benefits of traditional herbal medicines to solve their health woes.