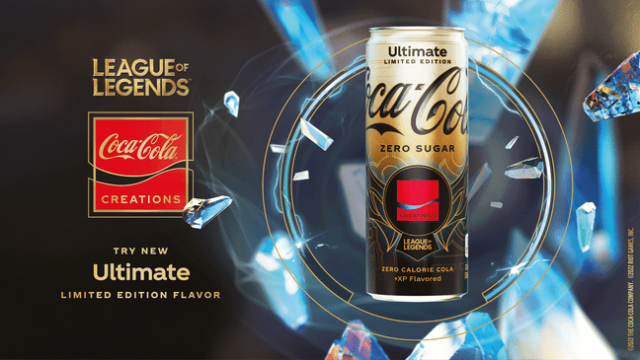 The new Coca‑Cola Ultimate Zero Sugar launched in Singapore is the latest limited-edition Coca‑Cola Creations drop launched in collaboration with League of Legends developer Riot Games.
League of Legends fans can now taste for themselves the flavour of Experience Points (+XP), the universal unit of rewards players earn as they progress through a game.
Coca‑Cola Ultimate Zero Sugar will be sold for a limited time in the US, Canada, China, South Korea, Latin America, Africa and several other markets.
Coca‑Cola Ultimate Zero Sugar is The Coca-Cola Co's approach to reach out to the online game fanbase, which is one of the passion points be it music, sports or gaming.