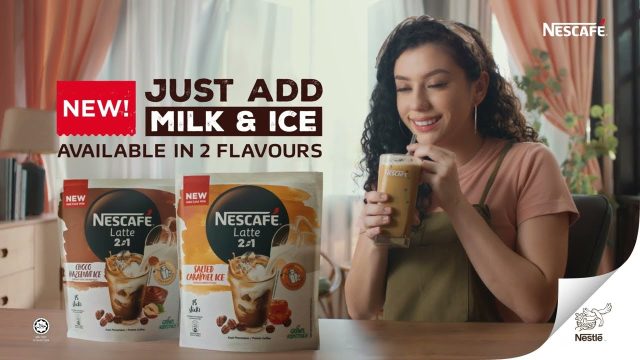 Nestlé Malaysia has launched Nescafe Latte Ice 2-in-1 to cool down on a hot day. Consumers just need to add ice and milk. It is available in two delicious flavours, Salted Caramel Ice and Choco Hazelnut Ice.
What is special about the new Nescafe Latte Ice 2-in-1 is that this is a cold coffee, which is especially appealing to young consumers who like their coffee cold. Another interesting thing about this beverage is you can personalise the drinking experience by adding milk or with trending plant-based milk such as oat milk or almond milk.
Buy now on Nestle Malaysia official online store on Shopee.