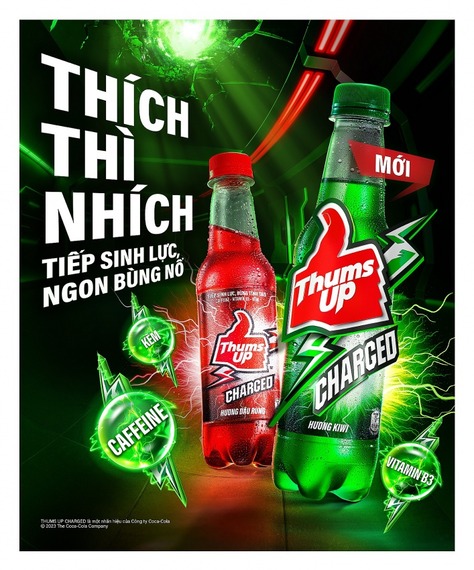 Thums Up Charged Energy Drink is now available in Vietnam. The Coca-Cola Co first launched this energy drink in India as part of the extension of the iconic Thums Up carbonated soft drink brand into the energy drink category.
In Vietnam, Thums Up is a relatively newcomer in the local beverage scene. To stand out from other energy drinks, the company taps into the flourishing gaming culture. To garner a wide audience, popular streamer and YouTuber Độ Mixi is recruited as the brand ambassador. His YouTube account alone has 6.9 million followers.
Energy drink is a perfect fit for gaming and it is a popular beverage among young male gamers as a refreshing drink to fuel their gaming sessions.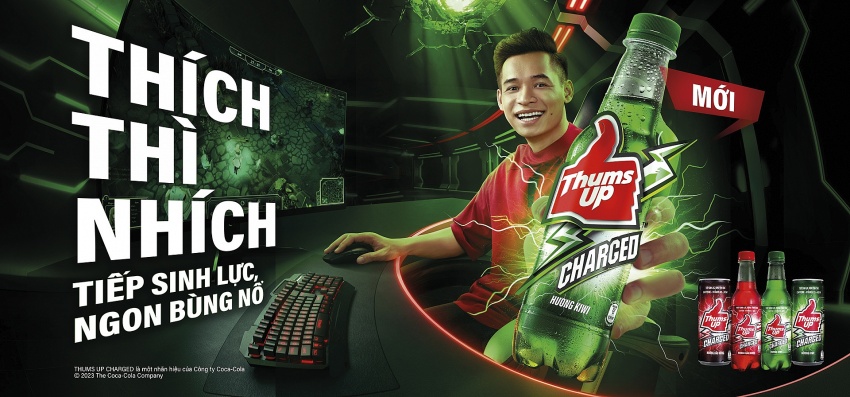 Thums Up is available in Kiwi and Berry and contains vitamin B3, caffeine and zinc.