New Technology That Help Reduce Laundry Time and Preserve Fabric Quality
Lion (Thailand) reveals an optimistic outlook for the laundry detergent market and introduces an innovative laundry detergent product from Japan that has been developed and refined over four years of research and development. This new technology can reduce laundry time while preserving fabric quality. It also aligns with the growing trend of environmental conservation by reducing water usage, energy consumption, and CO2 emissions.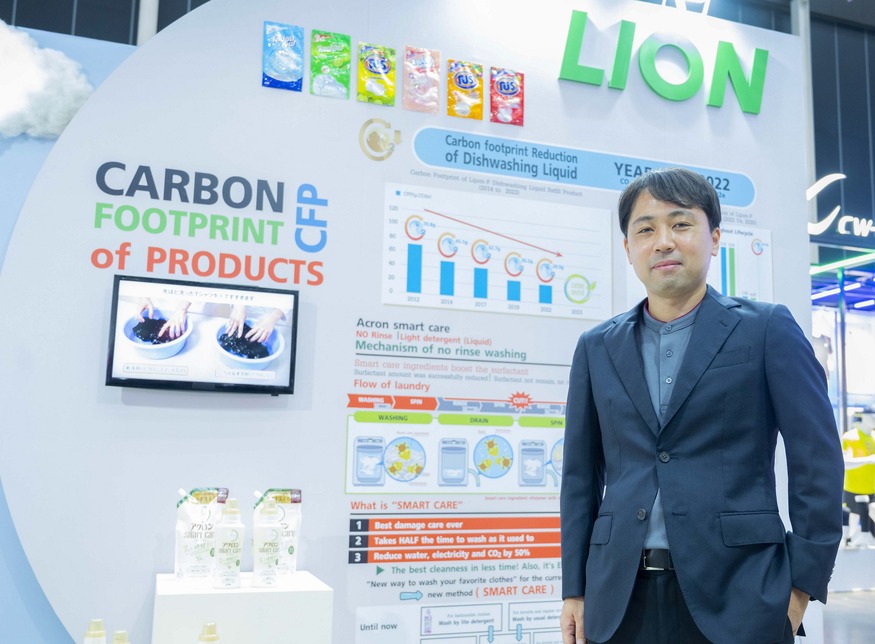 Mr. Takayuki Kurokawa, Deputy Managing Director of Lion (Thailand) Co., Ltd., a manufacturer and distributor of consumer goods for the Thai market with a commitment to developing innovative products for the well-being of consumers, society, and the environment, reveals an overview of the Japanese laundry detergent product market, which continues to show sustained growth. In the laundry detergent market, approximately 90% of products are liquid detergents, while the remaining 10% are in powder form. Consumers typically separate their clothes when doing laundry and use laundry detergent according to the type of fabric. 
Lion (Japan) has recently recognized a market gap and growth opportunity. After four years of extensive research and development, they have successfully introduced a liquid laundry detergent product "Acron Smart Care" (for delicate fabrics). This product incorporates a fabric softener, marking a significant milestone in their product line.  This innovative technology reduces the washing process and helps preserve fabric texture, allowing clothes to be clean in half the time compared to traditional laundry detergents. Furthermore, it is an environmentally friendly product that reduces water usage, energy consumption, and CO2 emissions.  
At present, Lion (Japan) is conducting market trials to raise consumer awareness. The primary target group is Japanese housewives who seek to save time doing laundry, while still achieving clean clothes and preserving fabric quality. Meanwhile, Lion (Thailand) is studying the feasibility of bringing this product to the Thai market.   
Recently, this innovative product was showcased at the "27th Cooperative Fair". In addition to this, Lion has many other innovative products available. For news, product details, and other interesting activities from Lion, visit LINE: @LIONFAMILY and www.lion.co.th.