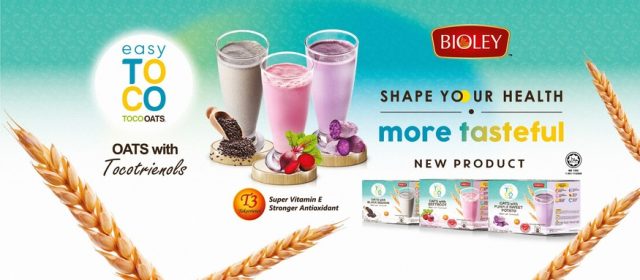 Gold Choice Biotech Sdn Bhd has made its flagship Bioley Easy Toco – Oats more tastefully with three naturally-derived flavours beet root, purple sweet potato and black sesame. Toco Oats is rich in natural phytonutrients, minerals and vitamins.
Palm Tocotrienol complex is shown by the USA's National Institute of Health (NIH) to be effective in protecting the brain (neuroprotection) through slowing down the progressing of white matter lesions, an independent indicator of the risk of stroke, mitigating the stroke-induced injuries as well as improving cognitive functions in seniors.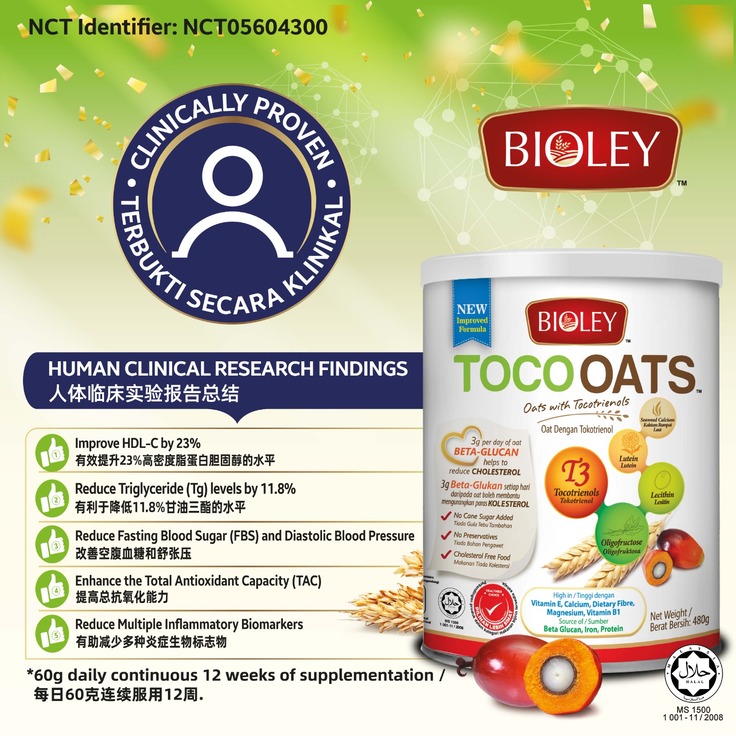 A recent human clinical study undertaken with USM has revealed the effectiveness of Toco Oats with Tocotrienol in improving HDL-C, lowering the triglyceride levels and reducing fasting blood sugar and diastolic blood pressure.
Buy now on Shopee.