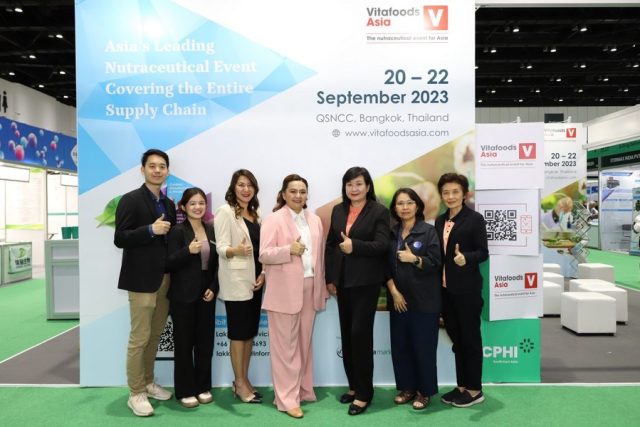 Friday 21 July 2023 – The Institute of Scientific and Technological Research (TISTR), held a press conference to launch an activity – Vitafoods Asia Nutraceutical Awards, created by mutual cooperation between Informa Markets and TISTR.
The activity aims to support the commercialization of local ingredients and dietary supplements by inviting entrepreneurs and the public to submit their prototypes or design ideas.
The chosen ingredients/products will stand a chance to win a cash prize with a total value of more than 100,000 baht. Moreover, the winner and candidates will receive a certificate to verify the quality of the ingredient/product for further development and commercialization, along with an opportunity to showcase the product/ingredient at the Vitafoods Asia 2023 event.
'Vitafoods Asia 2023,' Asia's Leading Event on Dietary Supplements and Ingredients, will be held from 20-22 September 2023 at Hall 5-7, LG Floor, Queen Sirikit National Convention Center. For those who are interested in joining the Vitafoods Asia Nutraceutical Awards please apply at https://vitafoodsasianutraawards.com/login within 15 August 2023.